Russia claims to have repelled a "massive" Ukrainian offensive in Donetsk
Published: 6/5/2023 6:22:11 AM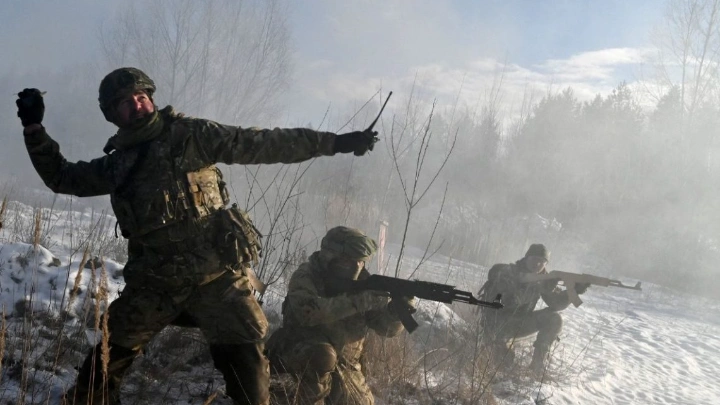 The Russian military announced on Monday that it had repelled "a large-scale offensive" by Ukrainian forces in Donetsk, which Moscow annexed.
Kyiv has stated for months that it is preparing a major counteroffensive in an effort to reclaim lost territory since Russia's military operation began in February 2022.
In September, Russia annexed four Ukrainian territories, including Donetsk, Lugansk, Zaporizhia, and Kherson.
Sunday, the Russian Ministry of Defense reported, "the enemy launched a large-scale offensive in five sectors of the front" in the region's south.
"A total of six mechanized and two tank battalions of the enemy were involved," it said in a Telegram message, adding that Ukrainian forces had struck "the most vulnerable sector of the front, in their estimation."
"The enemy failed to accomplish their objectives; they were unsuccessful."
The ministry allegedly posted a video of the battle, depicting Ukrainian armored vehicles under intense fire.
The conflict, which has lasted for over 15 months, escalated this week as attacks on both sides of the border increased.
In a video released on Sunday, the Ukrainian army appeared to urge soldiers to remain silent and state that there would be no announcement regarding the long-awaited offensive's launch.
The same day, the governor of the Russian region of Belgorod, which borders Ukraine, reported that fighting was ongoing on his side of the border and that pro-Ukrainian forces had captured Russians during cross-border clashes.