Foreign minister AK Abdul Momen in Kenya to attend second UN Habitat Assembly
Published: 6/5/2023 6:06:21 AM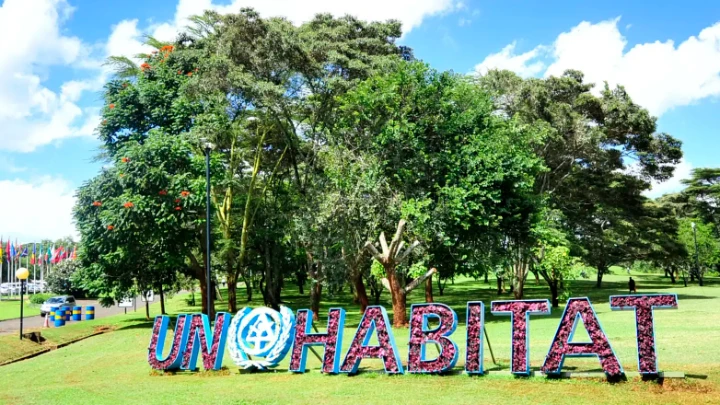 On the eve of the second session of the United Nations Habitat Assembly, AK Abdul Momen met with UN Habitat executive director Maimunah Mohd. Sharif at her office in Nairobi, Kenya on Sunday.
Momen provided an update on Prime Minister Sheikh Hasina's flagship Ashrayan project, which aims to provide free housing on government land for the homeless and landless across the nation.
Executive director Maimunah M. Sharif recalled attending the high-level side event on the gender-responsive, social housing project in September 2022 in New York in the presence of Prime Minister Sheikh Hasina.
Foreign minister Momen invited the executive director to visit Bangladesh in the near future to observe the project's impact on its beneficiaries.
In addition, he briefed the executive director and her colleagues on Prime Minister Sheikh Hasina's 'Amar Bari, Amar Khamar' (My Home, My Farm) initiative, which aims to ensure sustainable living around homesteads.
The head of UN Habitat admired the Bangladeshi prime minister's Amar Gram, Amar Shohor (My Village, My City) initiative to provide villagers with municipal services.
The executive director urged Bangladesh to support UN Habitat's upcoming slum upgrading and urban housing initiatives.
She pledged continued funding and support based on knowledge for a sustainable urban future in Bangladesh.
Foreign minister Momen emphasized the critical importance of addressing the issue of providing urban climate migrants with housing and services.
In Bhashan Char, he also mentioned Bangladesh's initiative to provide safe and climate-resilient housing to the forcibly displaced Rohingya from Myanmar.
Tareque Muhammad, Bangladesh's High Commissioner to Kenya, was present at the meeting.
In the midst of multiple global crises, the 2nd UN Habitat Assembly is being held in Nairobi from 5 to 9 June under the theme of accelerating Sustainable Development Goals for a sustainable urban future.
There are expected to be approximately 4,000 participants from national and local governments, civil society, and the media.
At the Assembly, a Bangladeshi delegation composed of representatives from the Ministries of Foreign Affairs and Housing and Public Works is present.
Sunday, Foreign Minister Momen met with Bangladeshi expatriates residing in Nairobi at the High Commission.