Philippines increases the level of alert at its most active volcano
Published: 6/5/2023 5:47:01 AM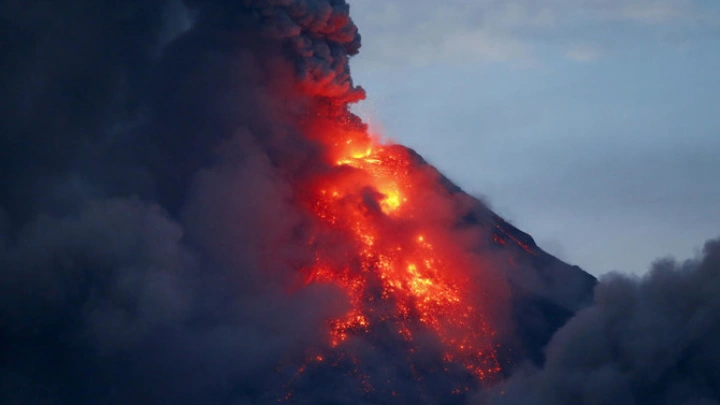 Due to "increasing unrest" that could result in an eruption, the Philippine Institute of Volcanology and Seismology raised the alert level over the most active volcano on the southernmost tip of Luzon island on Monday.
A second-level warning was issued by the institute for the 2,460-meter Mayon volcano in Albay province, about 500 kilometers southeast of Manila, indicating that current unrest brought on by shallow magmatic processes may eventually "lead to phreatic eruptions or even precede hazardous magmatic eruption."

The institute recently kept track of increased rockfall from the lava dome of the volcano, which suggests seismic growth. The institute tallied 26 volcanic earthquakes and 318 rockfall events starting on April 1.
The institute advised residents of the province to avoid a danger zone with a 6-km radius and to be on the lookout for explosions, rockfalls, and landslides.
As ash from any sudden eruption can be dangerous to aircraft, it also urged civil aviation authorities to advise pilots to avoid flying close to the volcano's summit.
Due to its cone shape, Mayon is a well-liked tourist destination. It is also the nation's most active volcano, having erupted more than 50 times in the previous 400 years.
Due to its location on the "Ring of Fire" in the Pacific, the Philippine archipelago is vulnerable to earthquakes and volcanic eruptions.