Kim's sister slams UN meeting on North Korea's spy satellite launch
Published: 6/4/2023 5:40:14 AM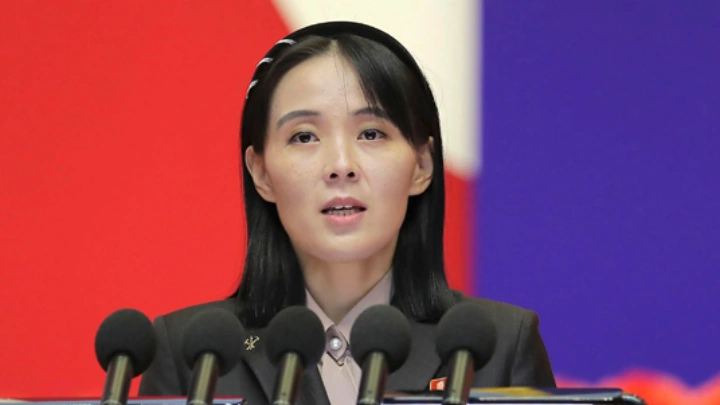 North Korean leader Kim Jong Un's powerful sister Kim Yo Jong slammed the UN Security Council for holding a "most unfair" meeting over Pyongyang's recent spy satellite launch, state media reported on Sunday.
North Korea's new Chollima-1 rocket lost thrust and crashed into the sea with its satellite payload on Wednesday, Pyongyang said in a rare same-day announcement, adding that another test will be conducted as soon as possible.
The United States, South Korea and Japan slammed the launch, saying it violated UN resolutions barring the nuclear-armed country from any tests using ballistic missile technology.
The UN's under-secretary-general for political and peacebuilding affairs, Rosemary DiCarlo, took the Security Council to task on Friday for a "lack of unity and action" on North Korea's tests.
Kim Yo Jong said the UN meeting was another reminder the council was acting as a "political appendage" to "gangster-like" Washington.
Analysts have said there is significant technological overlap between the development of intercontinental ballistic missiles and space launch capabilities.