Galatasaray wins their 23rd Turkish league championship.
Published: 5/31/2023 5:14:06 AM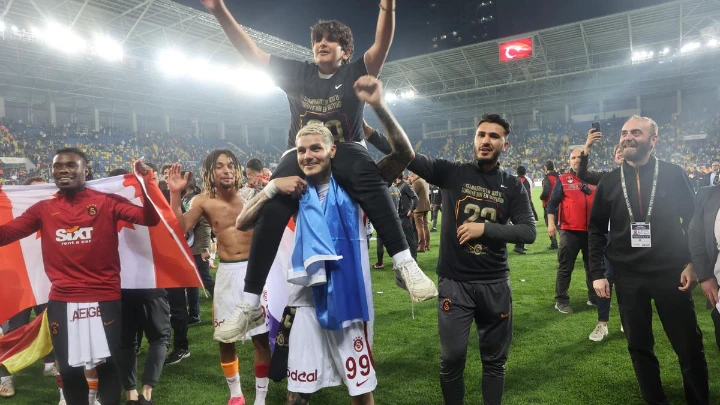 Tuesday's 4-1 victory over Ankaragucu helped Galatasaray win the Turkish league title for the 23rd time. Mauro Icardi scored twice in the match.
With one game remaining, the Istanbul club has 82 points and cannot be overtaken by Fenerbahce, their fiercest local rivals, who have 77.
Galatasaray wins back the championship they last held in 2019, after falling to a historically low ranking of 13th.
Galatasaray secured a return to the Champions League thanks to Argentine striker Icardi, who has scored 21 goals while on loan from Paris Saint-Germain this season. Lucas Torreira, a midfielder from Uruguay, has also played a key role.
Against Fenerbahce, who have not won the title since 2014, Okan Buruk's team will celebrate their championship on Sunday.
The club gained momentum with the additions of Icardi and Torreira last summer. Additionally, they acquired Italian midfielder Nicolo Zaniolo, Portuguese midfielder Sergio Oliveira, and Belgian forward Dries Mertens.