Early bird sales for Eid trains start on June 14.
FinancialExpress || Shining BD
Published: 5/31/2023 5:04:48 AM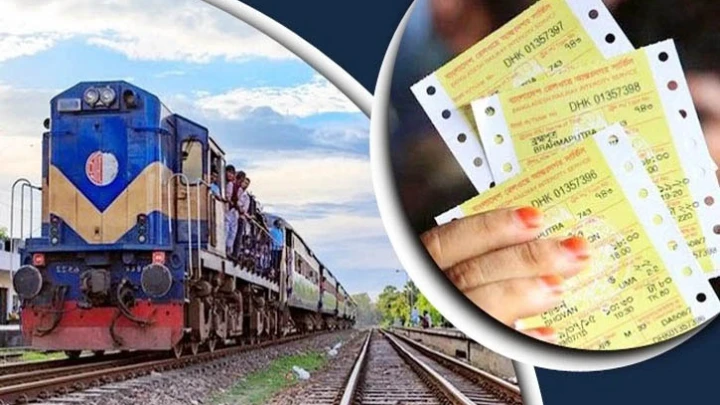 Beginning on June 14, Bangladesh Railway (BR) will begin selling train tickets in advance for those traveling for Eid.
At a press conference held at the city's Rail Bhaban on Tuesday, Railway Minister Md Nurul Islam Sujan made this announcement.
Ten days prior to Eid, passengers can buy advance tickets. Prior to five days before Eid, advance tickets were frequently sold. However, no one will be permitted to issue refunds for tickets purchased in advance for Eid.
According to the ministry's decision, passengers will be able to buy tickets for June 24, 25, 26, 27 and 28 on June 14, 15, 16, and 18 respectively.
However, the return tickets for July 2–6 will only be available for purchase from June 22–26.
During the Eid-ul-Azha holidays, the Bangladesh Railway will run eight new sets of special trains on various routes. Sujan continued.
He continued, "Prime Minister Sheikh Hasina will virtually inaugurate the first operation of the train on June 4." The railways ministry has also decided to operate one pair of new intercity trains on the Dhaka-Chilahati route during Eid.
The minister stated that all tickets for intercity trains traveling in the western zone will be made available online starting at 8 a.m. on June 14 while tickets for intercity trains traveling in the eastern zone will be made available online starting at 12 p.m. on the same day.
The Minister announced that all intercity trains' weekly off-days would be suspended beginning on June 24 and lasting through the end of the Eid special train journey.
He added that various measures, including travel on the Dhaka-Panchagarh-Dhaka and Dhaka-Lalmonirhat-Dhaka routes from Cantonment Station, have been taken to maintain the train schedule's on-time performance.
From June 23 to June 3, the Mitali and Moitry Express cross-border trains will be shut down. However, the Bandhan Express won't stop running until June 29. On the day of Eid, a few mail express trains will run under special circumstances, but there won't be any intercity trains available.
All goods train operations will be halted between 00:00 on June 24 and 06:00 on June 29 with the exception of container and fuel container trains.