President asked the university authorities for formulating job-based academic curriculum in higher education
Published: 5/30/2023 5:24:14 AM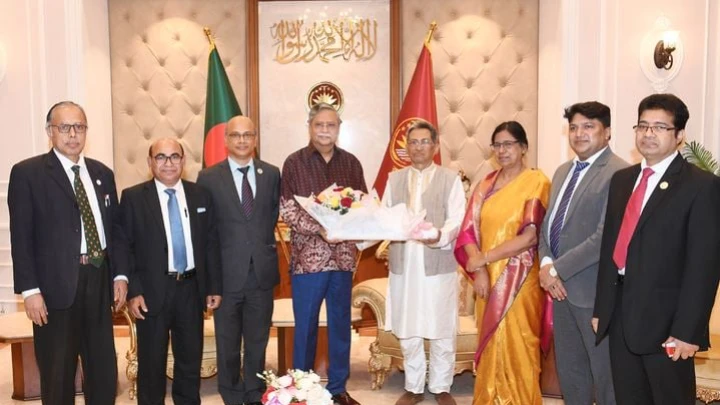 In order to ensure that students can find employment right away after completing their higher education, President Mohammed Shahabuddin requested that the university's administration develop and implement an academic curriculum based on employment.
When a seven-member delegation from the University Grants Commission (UGC), led by its Chairman Professor Dr. Kazi Shahidullah, paid him a courtesy visit at Bangabhaban here, the President—who is also the Chancellor of the universities—issued the directives.
President Shahabuddin outlined various measures to ensure the quality of education on campuses, and he suggested holding cluster-based university admission tests in the near future, according to Md. Joynal Abedin, the president's press secretary.
He claimed that during the meeting, the UGC Chairman informed the President of the commission's overall activities.
To keep up with the competitive world, the head of state declared, "We must be rich in information technology (IT) knowledge."
He gave the UGC the order to make sure that each university prioritizes its research activities.
The President made it clear that the demands of the domestic and international labor markets should be taken into consideration when developing the academic curriculum.
Additionally, President Shahabuddin advised the universities to schedule regular convocations for the relevant universities.
He also expressed his congratulations to Professor Dr. Kazi Shahidullah for being reappointed to serve a second consecutive term as the chairman of the UGC.
There were also relevant President Office secretaries in attendance.