Player of the Season for the Premier League is Haaland.
Published: 5/28/2023 5:35:41 AM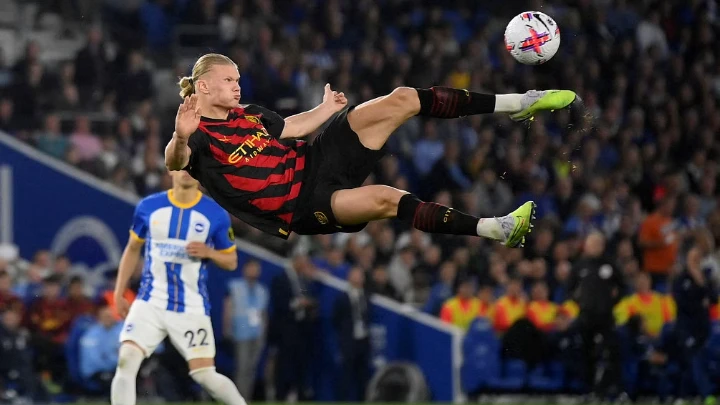 Erling Haaland was named the Premier League's Player of the Season on Saturday following a record-breaking debut season in which he scored goals at an alarming rate to help Manchester City win the league for the third time in a row.
The 22-year-old Haaland broke Andy Cole and Alan Shearer's previous record of 34 goals in a single Premier League season, which had stood for nearly three decades, by scoring 36 goals in 35 games this season.
The public, the captains of the 20 Premier League clubs, and a panel of soccer experts all chose the Norwegian as their Player of the Season.
City players have now won the prize for four straight seasons, with Ruben Dias winning in 2020–21 and Kevin De Bruyne winning in 2019–20 and 2021–22.
Haaland defeated De Bruyne, the Arsenal duo of Bukayo Saka and Martin Odegaard, Marcus Rashford of Manchester United, Harry Kane of Tottenham Hotspur, and Kieran Trippier of Newcastle United in the competition.
After receiving an unprecedented 82% of the votes, he was also named the Football Writers' Association Footballer of the Year.
On Sunday, when City travels to Brentford for their final game of the season, Haaland will have the opportunity to increase his Premier League total.