Iran unveils new ballistic missile
Published: 5/25/2023 10:28:05 AM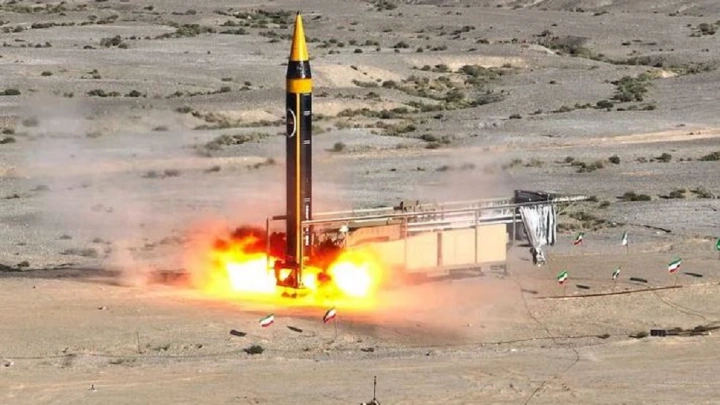 Iran's defence ministry on Thursday unveiled a new ballistic missile with a range of 2,000 kilometres (1,242 miles) and a capacity to carry warheads weighing over a tonne.
The Kheibar missile -- the latest version of the Khorramshahr which is Iran's longest-range missile to date -- was unveiled alongside a replica of the Al-Aqsa mosque in east Jerusalem, in a live broadcast on state television
Iran's Defence Minister Mohammad-Reza Ashtiani said the missile was unveiled as part of moves to "provide comprehensive support to our friends and countries that are on the path of fighting against the domination system".
State news agency IRNA said the Kheibar is "a liquid fuel missile with a range of 2,000 kilometres and a 1,500 kilogrammes warhead".
The unveiling comes amid heightened tensions in the Israeli-Palestinian conflict and just over 10 days into a fragile Gaza ceasefire that ended five days of cross border conflict between Israel and the Iran-backed Palestinian militant group Islamic Jihad.