Death threat to Prime Minister Sheikh Hasina: Rajshahi BNP leader Abu Sayeed Chand arrested
Shining BD Desk || Shining BD
Published: 5/25/2023 6:25:16 AM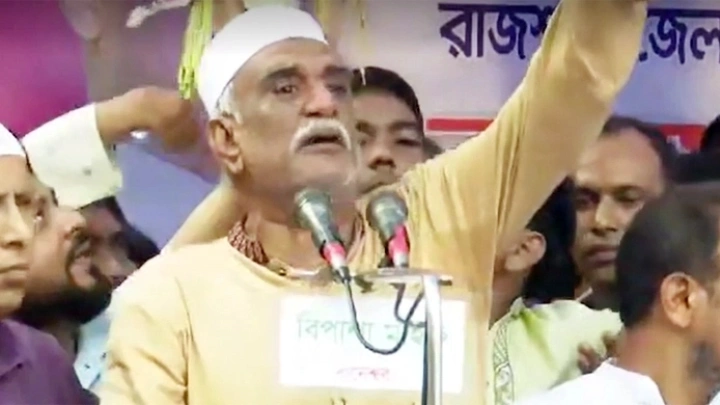 Thursday, police arrested Abu Sayeed Chand, convener of the BNP district unit in Rajshahi, for threatening to kill Awami League President and Prime Minister Sheikh Hasina in a May 19 speech.
Approximately 10:30 in the morning, he was arrested in the Hargram area of the city.
Additional Deputy Commissioner of the Rajshahi Metropolitan Police, Rafiqul Alam, confirmed the matter.
On Sunday, a case was filed against Abu Sayeed under the Anti-Terrorism Act, 2020, by local Awami League leader Abul Kalam Azad at Puthia police station.
Since then, eight more cases were filed against the BNP leader.
Meanwhile, the ruling Awami League organized processions and rallies across the country in protest against the incident.
A video of the BNP leader's speech went viral on Sunday.
He said there will be no 27 points or 10 points. The only demand is to send Sheikh Hasina to the grave.
"We will do everything needed to force her to resign, InshaAllah," Abu Sayeed said.