Shakib Khan is a good and honest man: Apu Biswas
Published: 5/24/2023 7:53:14 AM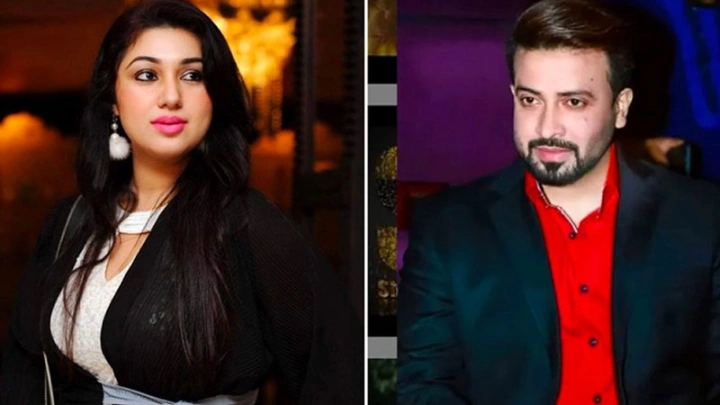 Apu Biswas discussed her friendship with Shakib Khan in an interview with a local television station, saying that "artists" should be cautious before using his name online.
The actress responded that she didn't have the authority to judge Shakib Khan's acting when asked how she would rate his performance.
"Shakib Khan is an experienced actor, and I lack the authority to evaluate him as a performer. He was already a well-known figure in the film industry when I began my career with "Koti Takar Kabin." With numerous hits, we have boosted our careers as a team. I really want to acknowledge Shakib Khan, who is responsible for 80% of my success. But if I had to rate him as a fan, I'd give him a 500/100," the actor said.
The "Laal Shari" actress went on to say that Uttam Kumar, Nayok Raj Razzak, and Zafor Iqbal will join Shakib Khan in forever being remembered for his illustrious career.
They also talked about Shakib Khan's personal life becoming public in front of everyone and how the actor might find it upsetting.
"I don't want to discuss Shakib Khan's personal life because I don't have the authority to make judgments about it. However, I believe that everyone should pause before saying his name on-screen because I am an artist. He is an excellent actor and a perfect person; to even respect such a wonderful actor, much less to disrespect him, requires certain skills, said Apu.
Apu Biswas was also questioned about whether she had observed famous people updating their social media statuses regarding Shakib Khan.
Yes, I've seen those posts. Let me just say that Shakib Khan won't suffer the same fate as Salman Shah. He is an excellent actor and a good person all around. He is an innocent man who possesses no traits of deceit. This man only cares about giving his best performance in films, not what negative things people post about him, the actor continued.
Shakib Khan and Apu Biswas will return to the screen at some point, the actor said in response to a question about when that might happen.
"The producer and the director play a major role in the casting of the movie. Shakib and I will definitely join the cast and work together if they want to make a movie, the actor said.