Microsoft expands its AI product line with enhancements to Bing and ChatGPT.
Published: 5/24/2023 6:50:55 AM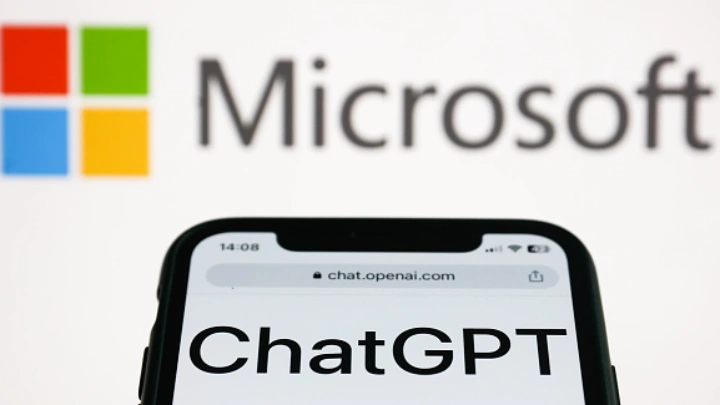 Microsoft Corp. (MSFT.O) on Tuesday began making a variety of AI upgrades available to users, including improvements to ChatGPT, its search engine Bing, and cloud services. This extensive launch aims to catch up to Alphabet Inc.'s (GOOGL.O) Google.
One of the most significant modifications is the rollout of real-time search results from Bing to ChatGPT, the popular chatbot from its partner OpenAI, whose original responses were only informational as of 2021.
The company announced at its annual Microsoft Build conference that ChatGPT will soon allow free users to access Bing web results in addition to paid subscribers.
Using a standard embraced by OpenAI, the company is also extending so-called plug-ins for Bing, facilitating easier business-to-consumer interactions in its search engine.
In an interview, he stated that "this is a profound change to how people will use the web."
Mehdi responded that Microsoft has not yet reached the point where it can sell ad placements associated with the plug-ins, but "the model for how people acquire customers is changing."
Microsoft is attempting to increase its share of the estimated $286 billion global market for search advertising with the updates to Bing.
Similar to Microsoft, Google recently debuted generative AI improvements for its search engine that use historical data to learn how to respond to open-ended questions for which the web does not provide a clear answer.
It's still unclear which updated search engine users prefer because Google hasn't yet made its changes widely available. However, ChatGPT's sole rival, the Bard chatbot, is already accessible and offers responses based on Google search results.
According to Yusuf Mehdi, chief marketing officer for Microsoft's consumer division, one such tool can provide a web surfer looking for dinner ideas with a suggested recipe and ingredients that can be ordered from Instacart with just one click.
Mehdi responded that the programs offer different experiences, but that Microsoft would benefit in either case because citations in ChatGPT drive traffic to Bing. When asked if ChatGPT will replace Microsoft's Bing now that it incorporates recent information from the web.
Businesses can now create plug-ins that connect to Microsoft 365 Copilot, the company's AI assistant for enterprises, thanks to new cloud service features.
According to Microsoft, a plug-in could allow a staff member to ask the AI in plain language to book travel or to clarify legal matters pertaining to vendor contracts. Microsoft wants to make it easier for businesses to customize their own AI copilots.
The business added that starting in June, a preview version of an AI assistant, or copilot, will be made available to some users of its popular Windows operating system. It also disclosed methods for assisting customers in determining whether an image or video was created by its AI, similar to a Google announcement.