At the 2023 Cannes Film Festival, Urvashi Rautela wore a feathered gown that was likened to everything from a parrot to a Pokemon.
Published: 5/24/2023 4:39:49 AM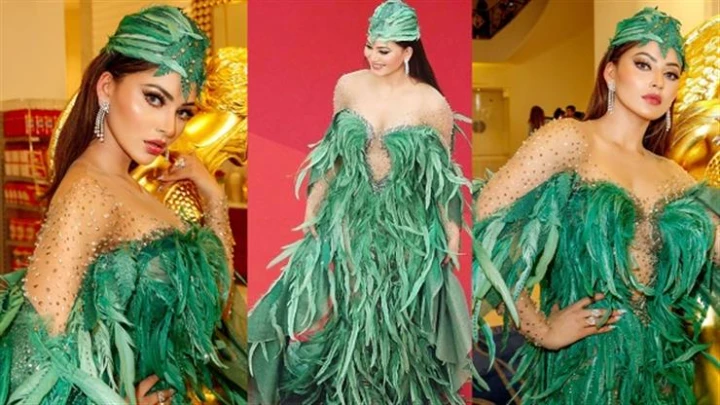 A fusion of fashion and movies is brought together at the Cannes Film Festival. Actress Urvashi Rautela, a regular at Cannes, has been dishing out style moments as well, and they have been, to put it mildly, attention-grabbing. The actress has been seen walking the red carpet over the past week, and each time, her bizarre sense of style has divided the internet.
She has never failed to draw attention in her own way, whether it be with teal lipstick or alligator-themed jewelry. In her most recent look, Urvashi wore a floor-length green gown from Ziad Nakad that was embellished with green feathers and sequins, along with coordinating headwear. The internet didn't exactly give her most favorable reviews for her most recent green feathered dress. In fact, her appearance has been compared to everything on the internet, including a parrot and a pokemon.

Not just Twitter, but the fashion force on Instagram as well joined the ball. A fashion critic page DietSabya, shared Urvashi's latest look on their Instagram and wrote, "She's walked five carpets at this point? Honestly, I respect the hustle lmao." The fashion account even shared a post of her look alongside a picture of a Pokemon. The users had the best captions for it. One user wrote, "What was she even thinking". Another said, "Youngest first woman to identify herself as a parrot at Cannes." Some users even compared the look to Sesame Street's Big Bird.
Right from her dramatic pink dress and alligator jewellery to her outrageous feather dress with a cap, Urvashi has brought OTT style to the Cannes table. One thing is for certain, it has left us in splits.