Chilli Garlic Wedges Recipe
Shining BD Desk || Shining BD
Published: 7/17/2022 6:09:07 AM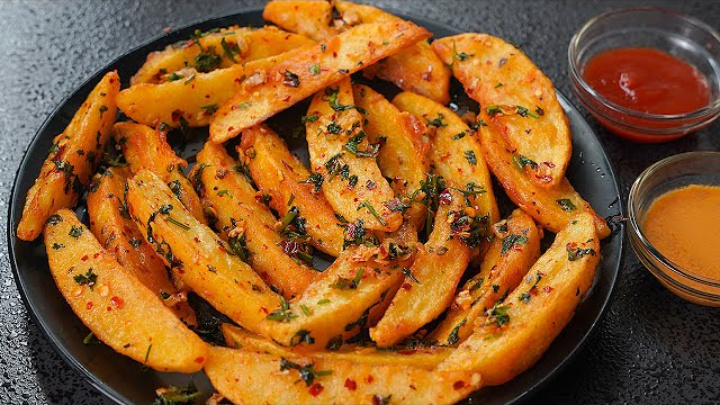 2 potato
1/2 teaspoon red chilli powder
1 teaspoon chilli flakes
1 cup vegetable oil
1 tablespoon minced garlic
Step 1 Prepare the potatoes
Wash the potatoes well, peel them and cut them into wedges. Soak them in water for 10 minutes. Now add them to a pot along with water and salt. Boil for about 5-6 minutes.
Step 2 Make a slurry
Add refined flour to a bowl along with red chilli powder, oregano, chilli flakes and salt. Add water and make a slurry. The slurry should be neither too thick nor too thin.
Step 3 Coat the potato wedges
Add the potato wedges to a bowl and mix well to coat them well in the mixture.
Step 4 Fry the wedges
Now heat 1 cup of oil in a kadhai. Drop the wedges in hot oil and fry in batches. Fry until golden brown in colour. Take out the fried wedges on a plate.
Step 5 Final preparation
Heat 2 tbsp oil in a pan. Add chopped garlic, minced ginger and saute for a minute. Now add chopped coriander leaves and fried potato wedges. Add a pinch of red chilli powder and mix well. Cook for just 1-2 minutes.
Serve the ​Chilli Garlic Wedges with a dip of your choice and enjoy.