Before being shot dead by police in New Mexico, a teenage gunman kills 3 people and injures 6.
Published: 5/16/2023 5:04:28 AM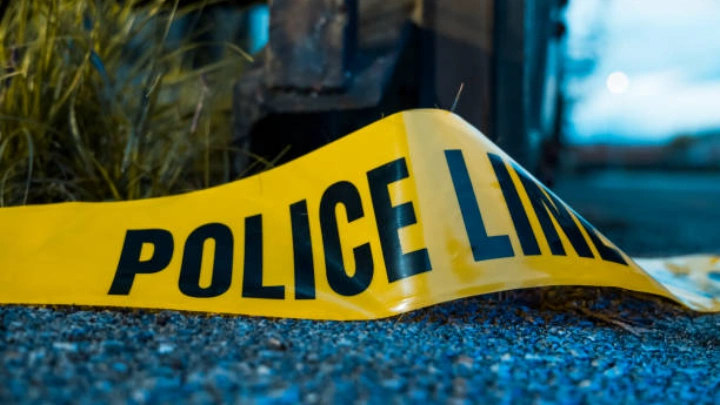 Three people were killed and six others were injured on Monday as an 18-year-old gunman prowled through a neighborhood in New Mexico, shooting indiscriminately at houses, cars, and onlookers before being shot dead by police outside a church, according to authorities.
The late-morning shooting rampage took place in a residential area of Farmington, New Mexico, which is located about 180 miles (290 km) northwest of Albuquerque. Farmington is a significant retail hub and a regional center for the fossil energy industry.
Police responded "to find a chaotic scene where a male subject was actively firing upon individuals in that neighborhood," Baric Crum, deputy chief of operations for the Farmington Police Department, said in a news briefing hours later.
Three civilians were killed and six people were wounded, including two officers struck in an exchange of gunfire with the suspect before he was fatally shot by police, according to Farmington police spokesperson Shanice Gonzales.
She told Reuters by telephone that the suspect had roamed about a quarter of a mile on foot firing on bystanders indiscriminately before the rampage came to an end outside the church where he was confronted by law enforcement.
The police reported that there was no obvious motive.
Farmington Police Chief Steve Hebbe described the incident as "devastating" and stated in a video message posted on his department's Facebook page that "at this point it appears to be purely random."
The suspect appeared to be shooting at "whatever entered his head to shoot at," Hebbe said, using at least three different weapons, one of which was an AR-15-style rifle. Three cars and at least six houses were shot during the incident.
Police said they believed the shooter, who was only given the age of 18, acted alone. No details were given about any of the deceased.
Gonzales confirmed that video footage of some of the incident that was posted to the social media site TikTok was authentic.
Before being shot and killed by police in front of the First Church of Christ Scientist, it depicts a man in black pacing around a driveway outside the church while carrying what appears to be a handgun.
The man who appears to be filming the video is overheard describing the incident to a third party and mentioning the suspect's circling motions next to the church. There is a person lying in the middle of the street, he continues.
One from the Farmington department and one from the New Mexico State Police were both injured officers who were listed in stable condition at the hospital. Later, according to Hebbe, the city officer was released.
The four injured civilians' conditions weren't made public.
In Farmington, a city of about 46,000 people, there were security lockdowns at several public schools until police decided the threat had passed.
At least two other high-profile instances of fatal gun violence have occurred in recent years in Farmington, a commercial center for oil and gas drilling and a shopping destination for the nearby Navajo Nation and smaller towns in the Four Corners region where the states of New Mexico, Arizona, Colorado, and Utah meet.
In Farmington, last month, police killed an armed homeowner at his own home after arriving at the incorrect address in response to a domestic violence call. The homeowner's wife then engaged in gunfire with the police.
In December 2017, a gunman shot and killed two students at a high school in Farmington before turning the gun on himself.
According to the nonprofit organization Gun Violence Archive, Monday's carnage was one of the most recent of at least 225 mass shootings that have been reported in the United States this year. A mass shooting, according to the group, is one in which four or more people are hurt or killed, excluding the shooter.