There are four websites where you can track Cyclone Mocha in real time.
Published: 5/11/2023 5:38:38 AM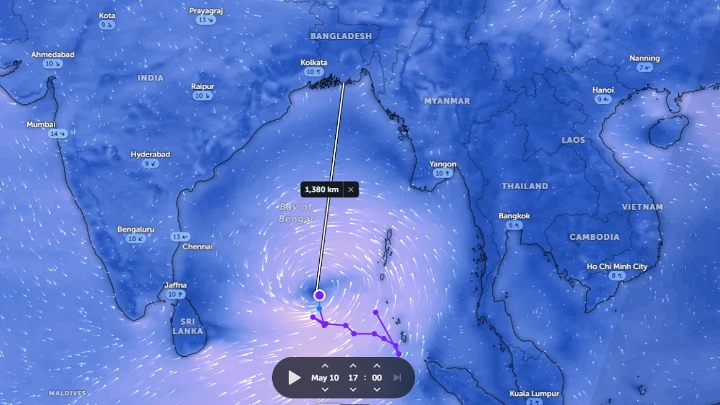 The India Meteorological Department (IMD) has warned that Cyclone Mocha could become a very severe storm by May 12 as it strengthens over the Bay of Bengal. The path of the cyclone is updated in real-time on a number of websites and applications, allowing users to follow it and predict its effects. Here is how you can make use of them to monitor the cyclone's progress and remain vigilant.
Zoom earth
It is a top cyclone tracker and offers a wealth of information on storm development through animated satellite image sequences. This website, which can be accessed from computers or mobile devices, provides real-time updates that let users see the cyclone's path. Additionally, Zoom Earth provides information on barometric pressure charts, temperature fluctuations, humidity levels, and wind patterns. Users can better understand the storm conditions as they change and take appropriate action by combining these details.
Rainviewer.com
Rainviewer.com is a trustworthy additional source for Cyclone Mocha updates. Rainviewer.com offers a simple platform for staying updated with its capability to track the storm's progress and view affected areas. You can download the Rainviewer Mobile App to your smartphone to get quick, real-time updates on the path of the cyclone. For those looking for quick access to important storm information while on the go, this user-friendly application is a useful resource.
Cyclocane.com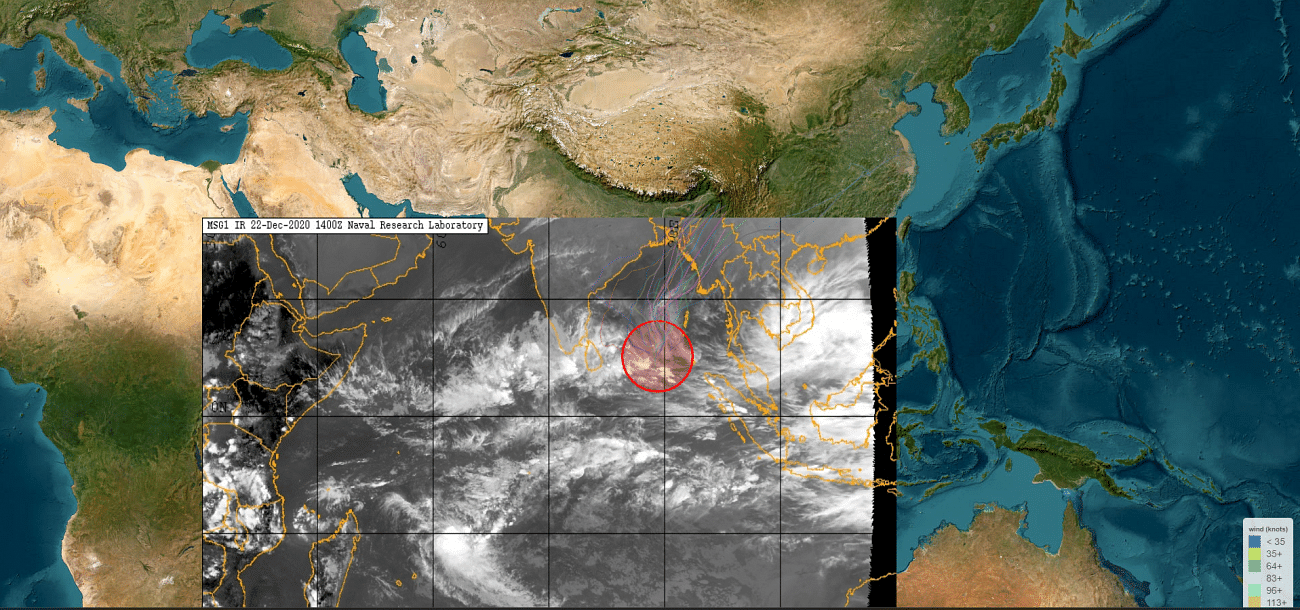 Cyclocane.com offers a dedicated "Mocha Storm Tracker" page to monitor the movements of Cyclone Mocha. While it lacks the ability to show affected areas, this website remains a valuable resource for tracking the storm's path. With Cyclocane.com, users can access crucial details, including the storm's projected path, wind speeds, and other essential data. Though it may not provide specific information about the areas impacted by the cyclone, it still serves as a vital resource for tracking its progress.
SkyMet Weather
SkyMet Weather is a comprehensive weather website that offers updates for all regions, along with any other relevant warnings. Although not solely focused on cyclones, SkyMet Weather provides a broader perspective on weather conditions, allowing users to grasp the larger meteorological context. By consulting this website, individuals can stay informed about the local weather situation, enhancing their overall preparedness for Cyclone Mocha and any other potential weather events.