Minister Nasrul Hamid urges consumers to use electricity judiciously
Shining BD Desk || Shining BD
Published: 7/6/2022 8:51:08 AM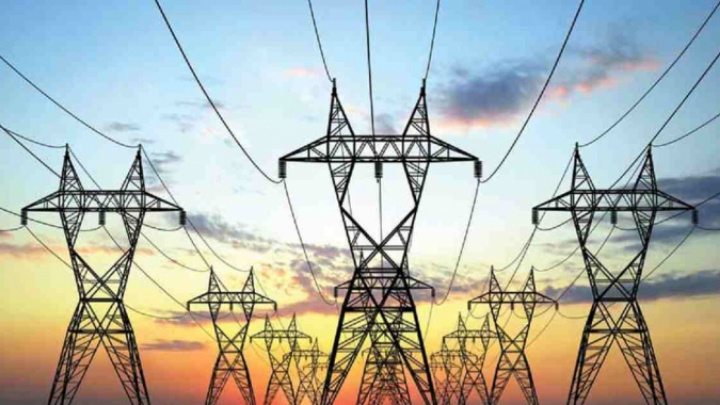 State Minister for Power, Energy and Mineral Resources Nasrul Hamid has urged people to consume gas and electricity judiciously in the wake of rising outages in Bangladesh.
In a statement to media outlets, the Minister said that such a situation will not continue for a longer period of time as 618 million cubic feet of gas will be added to the national grid through the drilling of 46 wells over the next three years while electricity from the second unit of Payra power plant, Rampal power plant and 1600 MW imported electricity from India will add to the national power grid.
The state minister also explained the situation, saying that the pandemic has impacted everyone. "When everyone was trying to recover from the hit of the Covid-19, the Russia-Ukraine war has put the entire world in a deep crisis, which has not only impacted the developing countries, but also the developed world," he said.
"The impact of the world has created huge volatility in the global energy market. The international food market is also in a dismal situation. This has put us in a dangerous situation," the minister said in his statement which he also shared on his Facebook page.
"As you know, Bangladesh has recently achieved a milestone of 52 billion in exports. It means our industrialization has surpassed all the times of the past in the last century due to an uninterrupted supply of gas and electricity."
"Before the 2008 elections, Prime Minister Sheikh Hasina had promised in her election manifesto to bring electricity to the doorsteps of all. We have implemented that vision. There is no alternative to uninterrupted gas and electricity to improve human quality of life. We are moving towards achieving that goal. But due to the war, the rhythm suddenly dropped everywhere," he said.
Even developed and economically prosperous countries like Japan are not able to provide regular electricity to more than 35 million people, the minister said. "The situation is similar in another developed country, Australia. I don't want to mention the situation in India and Pakistan. Everyone has to go for rationing to manage the crisis," he added
The state minister said the country needs 1600-1600 million cubic feet of gas per day (mmcfd) to generate electricity "against which we can supply only 900 mmcfd gas": "We can't supply more gas as we have to give priority to agriculture and industry. Fertilizer is essential for agriculture. We also have to supply a huge gas for fertilizer production."
Regarding the current situation in Bangladesh, Nasrul said that the daily gas production is 2300 mmcfd: "The rest of the demand is being met through imported gas. Even when the Awami League government assumed office in 2009, gas production was only 1744 mmcfd. We increased production capacity to 2,750 mmcfd. Until 2018, we had produced gas in this capacity. But unfortunately, it is true that our own gas production has started to fall due to the declining reserves in our fields."
He said the country is receiving liquefied natural gas (LNG) under long-term agreements with Qatar and Oman. "In addition, we used to import LNG from the international spot market. Before the Covid-19, we imported per unit of LNG at $4, but now the price has crossed $41. If we import LNG at such a high price, it will create pressure on our economy. Not only the gas price, but the prices of all kinds of energy have also increased. In July 2021, per barrel of diesel was $77 which now has gone up to $171," he added.
Reminding the situation before 2008 when there was no electricity for 16-18 hours a day, he said in that difficult times, "you have kept your trust in Sheikh Hasina". "Coming to power, the Awami League government has taken various short, medium and long-term steps to develop the power sector," he said.
He urged all to keep trust in Prime Minister Sheikh Hasina to overcome the crisis. "We will all overcome this crisis together."
Dhaka Tribune