Pope Francis spends night in hospital after breathing issues
Published: 3/30/2023 5:38:30 AM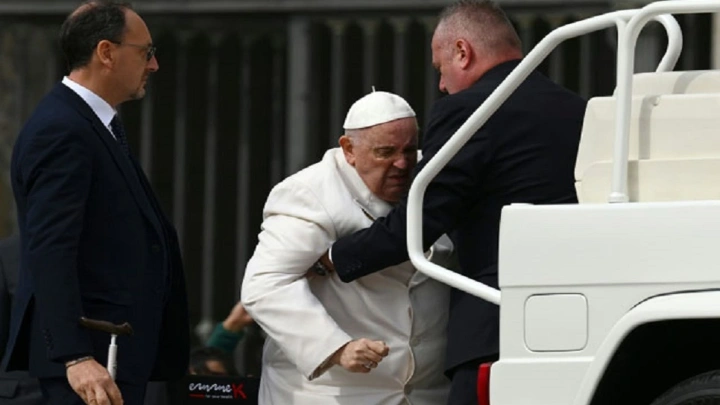 Pope Francis spent the night in hospital in Rome, where the 86-year-old will continue receiving treatment on Thursday for what the Vatican has said is a respiratory infection.
A spokesman initially said the pontiff had been admitted to Rome's Gemelli hospital Wednesday for previously scheduled tests -- but in a later statement revealed that Francis had complained in previous days of "breathing difficulties."
Tests showed a respiratory infection that was not Covid-19, requiring "a few days of appropriate hospital medical treatment", Vatican spokesman Matteo Bruni said.
A Vatican source told AFP that the pope's appointments for Thursday morning had been cancelled.
At his weekly audience at the Vatican on Wednesday morning, the pope appeared in good spirits, smiling as he greeted the faithful from his "popemobile".
But he was seen visibly grimacing as he was helped getting into the vehicle.
Francis was admitted in July 2021 to the same Rome hospital for 10 days for an operation on his colon after suffering from a type of diverticulitis, an inflammation of pockets that develop in the lining of the intestine.
In an interview in January, Francis said the diverticulitis had returned.
Francis has repeatedly said, most recently in February, that he would consider stepping down if his health required it, following the example of his predecessor Benedict XVI.
At age 86, Francis keeps a busy schedule at home and continues to travel internationally.
Next month, he is due to visit Hungary and meet Prime Minister Viktor Orban.