A partner for human trials is sought by Musk's brain implant company.
Published: 3/28/2023 4:32:22 AM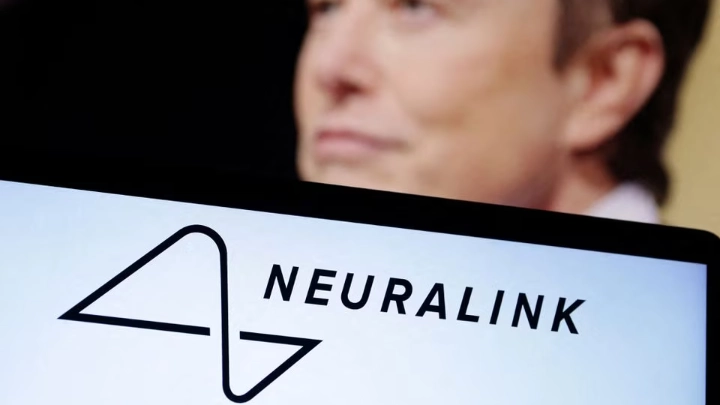 Neuralink logo and Elon Musk photo are seen in this illustration taken, December 19, 2022. REUTERS/Dado Ruvic/Illustration/
According to six people with knowledge of the situation, Elon Musk's brain implant company Neuralink has approached one of the largest U.S. neurosurgery centers as a potential clinical trials partner as it gets ready to test its devices on humans once regulators permit it.
Since 2016, Neuralink has been working on brain implants that it hopes will one day treat incurable diseases like paralysis and blindness.
Early in 2022, the U.S. Food and Drug Administration rejected its application to move to human trials, citing serious safety concerns, according to Reuters earlier this month. This dealt it a blow.
Since then, the company has been attempting to allay the agency's worries, but it is uncertain if and when this will be successful.
According to the sources, Neuralink has been in contact with Barrow Neurological Institute, a center for the treatment and study of neurological disorders with offices in Phoenix, Arizona, to assist with the execution of the human trials.

The talks may not result in a team-up. Neuralink has also discussed partnering with other centers, added the sources, who requested anonymity to discuss the confidential deliberations.
Reuters could not verify the latest status of the talks. Neuralink representatives did not respond to requests for comment.
Francisco Ponce, director of Barrow's Center for Neuromodulation and Neurosurgery Residency Program, declined to comment on Neuralink but said Barrow was well-positioned to conduct such implant research because of its long track record in the field.
The FDA declined to comment on Neuralink's efforts to find a partner for its clinical trials.
Neuralink's latest efforts come as it faces two known U.S. federal probes into its practices.
The U.S. Department of Agriculture's Inspector General began looking into potential animal-welfare violations at Neuralink last year. Current and former employees have detailed concerns to Reuters about the company's rushed animal experiments, resulting in needless suffering and deaths.
The U.S. Department of Transportation has said it is investigating the potential mishandling of hazardous pathogens during the company's partnership on animal trials with University of California, Davis between 2018 and 2020.
Barrow has helped standardize brain implant surgeries in which the patient can remain asleep, a key step in making it more acceptable to a broad set of the population, Ponce said.
This is in line with Musk's vision for Neuralink's brain chip. The billionaire CEO of Tesla Inc (TSLA.O) and majority owner of Twitter has said Neuralink's brain implants will become as ubiquitous as Lasik eye surgery.
The devices Barrow has been implanting so far are different than Neuralink's. Barrow works with deep brain stimulation devices, which received FDA approval in 1997 to help reduce Parkinson's tremors and have been implanted in more than 175,000 patients.
Neuralink's implant is a brain computer interface (BCI) device, which uses electrodes that penetrate the brain or sit on its surface to provide direct communication to computers. So far, no company has received U.S. approval to bring a BCI implant to the market.