7 Facebook features you may not have known about
Published: 3/27/2023 3:59:44 AM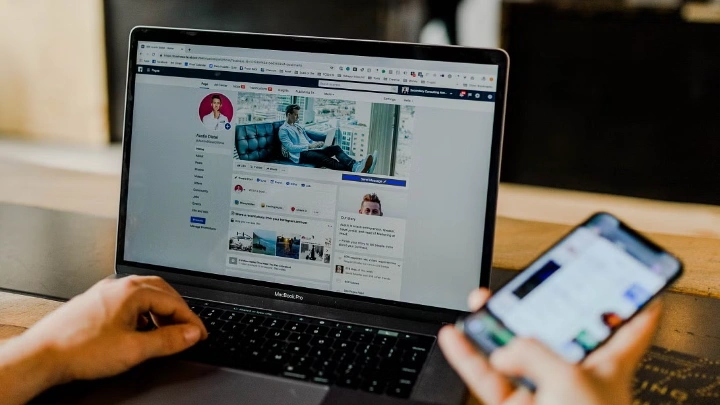 Facebook is an app that helps us stay in touch with friends, family, coworkers, and acquaintances—and occasionally, with that one stranger you met at an event but never spoke to again. Regardless of how we use Facebook, the well-known social media app by Meta has a number of features and functions that assist users with a variety of daily tasks.
However, in addition to the most fundamental features like posting, commenting, and reacting, Facebook has a plethora of hidden features that the majority of frequent users are unaware of. The more beneficial ones are listed below.
Posts to be read later
We frequently come across intriguing posts while mindlessly scrolling through our Facebook feed that we want to save or watch for later. You can do this quickly and easily on Facebook by clicking a button. Click on the three dots in the upper-right corner of the post you want to save. The link will then be saved after you click "Save post" and select the album or collection you want to save the post in. Go to the right side of the page, to the menu with your profile picture, and select the "Saved" menu to access saved posts.
The posts that have been "Saved" also include videos and links. You could save a link that opens a download or directs you to an external website, for instance. By clicking on the "Saved" folders and selecting or deselecting any additional posts or videos you wish to add or remove, you can manually organize them.
Boost the security of your account.
These days, account hacks and personal information leaks are frequent occurrences. Think about adding two-factor authentication to your Facebook account if you want to keep an eye on your data security and want to add additional layers of security. Go to "Password and security" in the "Meta Accounts Center" or the "Privacy and security" menu to access this. You can find the "two-factor authentication" option from there in addition to checking login alerts, recent emails, and where you are logged in, including a list of all active devices with our login information.
You can set a code for Facebook to ask you for when it notices someone trying to log into your account from an unfamiliar browser or device using two-factor authentication. With this, your security is bolstered and you receive an additional warning if someone is attempting to hack your system. Additionally, Facebook has a "safe browsing mode" that is always on and that displays a warning if you try to access a potentially harmful or deceptive website through Facebook.
Verify infractions in the groups you manage.
Facebook allows you to quickly check for violations and other problems if you manage groups there. Click the three dots next to "Edit profile" in the profile menu on your phone or browser. From there, select "Account status." Then, under "Things you manage," find the groups for which you are the administrator. The "Group Quality" menu, which appears when you click on a group, will display any open issues or persistent violations your group may be experiencing.
Facebook claims that content in groups that violates their Community Standards is immediately removed. The violation is deemed to be more serious and puts the group at risk for restrictions if administrators or moderators approve posts that do not adhere to the rules.
You can choose your ad preferences.
Nowadays, Facebook has developed a reputation for using user data to target users with particular ads. Did you know you have some degree of control over these ads? Navigate to the "Meta Accounts Center" menu from the settings (gear icon) menu. Click 'Ad preferences' from there. You will be directed to a number of options, all of which can be customized to alter how Facebook displays advertisements to you.
You can see what ads you've recently clicked on your Facebook account by clicking, for instance, on "recent ad activity." You can find a variety of topics that Facebook believes you are interested in by going to "ad topics." To modify your preferences, click on the relevant topic and choose "Show less ads about this topic," with "no preference" being the default. For more information on how social interaction, audience-based advertising, and ads displayed off of Meta affect the types of ads that appear in your Facebook account, you can also explore the 'Ad settings' menu.
Examine your activity log.
If you use Facebook frequently, you might occasionally forget where you left comments and who you interacted with on particular posts. Facebook actually logs all of your activity on the app, and you can access the log whenever you like. Go to your profile, select "Edit profile" from the three dots, then select "Activity log" to access it. You can view tags, comments, reacts, and any other kind of recent Facebook activity from here.
Your posts, activities you've been tagged in, interactions and groups, events and reels you've participated in or created are all neatly organized in the activity log. You can also look up recorded actions, including recent Facebook searches and viewing history, as well as when and from where you logged in (including your IP address). There are also specific categories where you can find a detailed history of your past actions in those categories, such as "story activity" and "page likes."
How long do you spend on Facebook each day?
The Facebook app not only records all of your activities, but it also keeps tabs on how long you spend using it. To check that, go to the "Settings & privacy" section by clicking the settings button (gear icon). You can choose "Your time on Facebook" from that point on. The "See your time" option under the various options there will display how much time you are currently spending on Facebook after you click it.
The data will be displayed in a number of charts, each one indicating your most active day of the week and typical Facebook usage hours. The graphs also display the typical time you spent on Facebook this week, the typical day/night time, and the typical number of times you opened the Facebook app on that specific device.
Download the data from Facebook.
In addition to monitoring your activity and the duration of your app use, Facebook also lets you download and/or transfer a copy of all that personal data. Scroll down to the "Your information section" under "Settings and privacy" to do this. You can check your Facebook activities from here and ask for a copy of everything you have done. The requested data will then be created by Facebook and made available in PDF and JSON formats.
You can choose or deselect the type of information you want to download before creating this data file. This includes your security and login information, apps and websites outside of Facebook, customizations you've made to your news feed, ad preferences, notifications, searches, location, messages, and any other Facebook interactions you've had. This is a thorough collection of information, so be sure to carefully review the choices before downloading everything.