Ronaldo is crucial to Portugal, according to Martinez.
Published: 3/27/2023 3:48:13 AM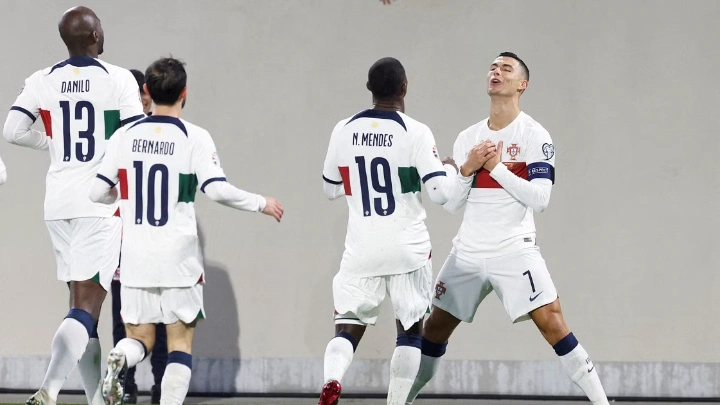 Coach Roberto Martinez stated on Sunday that Cristiano Ronaldo is still a "very important" player for Portugal following the veteran striker's second straight hat trick in the Euro 2024 qualifying match against Luxembourg.
The 38-year-old turned in Nuno Mendes' header to start the scoring for the Euro 2016 champions, and he added another in the 31st to seal Portugal's 6-0 victory.
Ronaldo now holds the records for the most men's international appearances and goals with 198 and 122, respectively, after scoring twice against Liechtenstein on Thursday.
Martinez, who has reinstated Ronaldo to the starting lineup after he was benched during the 2022 World Cup in Qatar, said of Ronaldo: "Cristiano is a unique player in the world, with the highest number of international caps."
"It's crucial that he has dressing room experience.
"Every player plays a crucial part. The younger players bring enthusiasm and experience thanks to players like Bernardo Silva, Cristiano Ronaldo, and Rui Patricio.
"Having a complete dressing room is important."
After the World Cup, Martinez took over for Fernando Santos, who had been in charge since 2014.
The Spaniard is off to a strong start, with his team leading Group J by two points after scoring 10 goals without being answered.
Rafael Leao, Otavio, Joao Felix, and Bernardo Silva also recorded goals in Luxembourg.