Bangladesh and Bhutan have a transit agreement.
Published: 3/23/2023 7:27:15 AM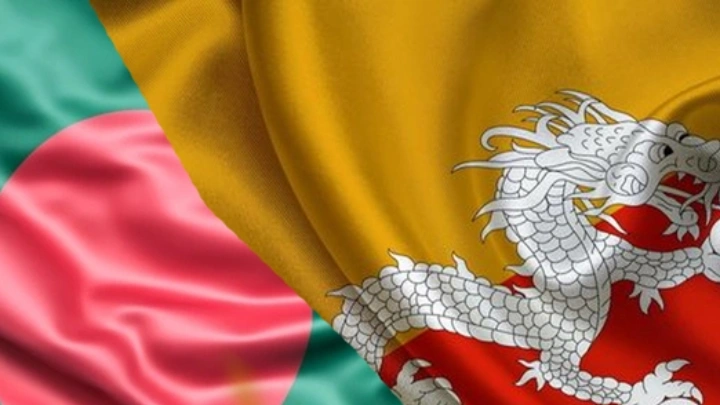 Bangladesh and Bhutan yesterday inked a transit agreement that will allow the landlocked South Asian country to use ports, primarily the Mongla seaport, to transport its imported and export-oriented goods.
Bhutan would be permitted to transport goods to and from third countries using Bangladesh's land, water, rail, and air routes under the "Agreement on the Movement of Traffic-in-Transit and Protocol."
According to Bangladesh's commerce ministry, Bangladesh will also be permitted to export goods to nations like China using Bhutanese land.
The agreement was signed in Thimphu by Bhutan's Industries, Commerce, and Employment Minister Karma Dorji and Bangladesh's Minister of Commerce, Tipu Munshi.
Years have passed since the two countries' transit facility was first discussed.
According to the agreement, Bhutan will pay Bangladesh fees and charges for using the ports.
As Bhutanese companies may use Bangladeshi trucks and other modes of transportation to carry goods, Mostafa Abid Khan, a trade policy analyst, claimed that Bangladeshi goods transporters will profit from the agreement.
The former Bangladesh Trade and Tariff Commission member predicted that Mongla port's use would rise as well.
A country is permitted to use another country to export to and import from other countries under the traffic-in-transit agreement.
In September, a secretary-level meeting was held in Dhaka to finalize the transit agreement. On March 13, the draft of the agreement was approved by Bangladesh's cabinet.
Bhutan was the first country to recognize Bangladesh's independence, so Bhutan received special consideration when Bangladesh signed its first preferential trade agreement (PTA) with it in 2021.
100 different types of Bangladeshi products are eligible for preferential duty exemptions when exported to Bhutan under the PTA. The same treatment is being given to 34 Bhutanese goods as they enter Bangladesh.
According to data from the commerce ministry, Bangladesh imported goods worth $42.09 million and exported goods worth $7.56 million in 2018–19.
Clothing items, fruit juices, particle boards, potatoes, cement, biscuits, cosmetics, sugar, jute or coconut fiber carpets, footwear, corrugated iron sheets, iron rods, cables, and dried fish are among the Bangladeshi products that would be eligible for the duty benefit.
Milk, natural honey, cement clinker, soap, mineral water, portland cement, ferrosilicon, wheat bran, boulder stone, dolomite, gypsum, calcium carbonate, apples, pears, cabbage, cauliflower, oranges, potato seed, dried chili, and cardamom are some of the main Bhutanese goods that qualify for the benefit.