On Independence Day, the foreign minister of Bhutan greets Dr AK Abdul Momen
Published: 3/23/2023 7:01:08 AM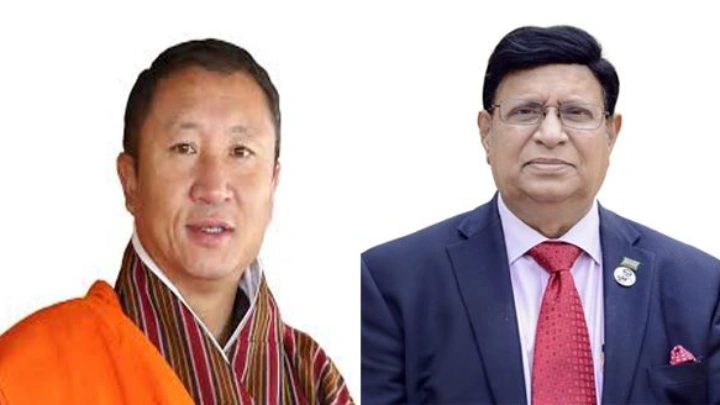 Dr. Tandi Dorji, Minister for Foreign Affairs and External Trade of the Royal Government of Bhutan, has sent congratulations and warm greetings to Bangladesh's people on the upcoming Independence Day, which will be observed on March 26.
"I am happy to note that our countries maintain an excellent bilateral relationship bolstered by increasing cooperation and interaction," Dr. Tandi Dorji said in a message to his Bangladeshi counterpart recently.
"I am confident that this bond of friendship will continue to grow even stronger in the coming years," he wrote.
He wished that this Independence Day would bring happiness, peace, and prosperity to the people of Bangladesh.