Some US Democratic lawmakers and TikTok creators oppose ban on the app.
Published: 3/23/2023 4:51:12 AM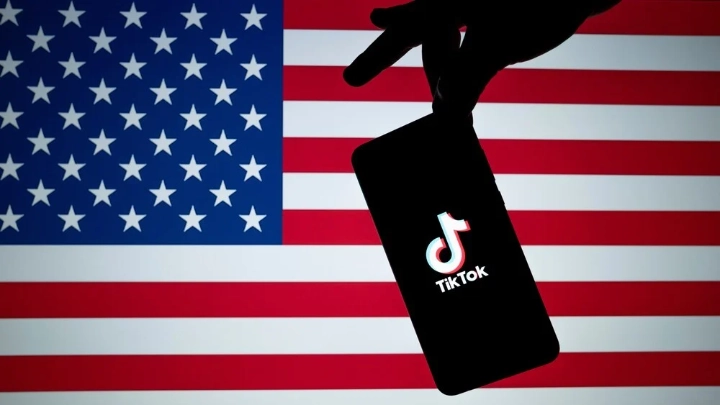 On Wednesday, the developers of the Chinese-owned short video sharing app TikTok, along with three US Democratic Party lawmakers, declared their opposition to any potential ban on the service. More than 150 million Americans use TikTok.
Shou Zi Chew, the CEO of TikTok, will testify before the US House Energy and Commerce Committee on Thursday amid escalating calls for a ban due to national security issues and deteriorating ties between Beijing and Washington.
At a press conference in Washington, D.C., representatives Jamaal Bowman, Mark Pocan, and Robert Garcia called for comprehensive privacy legislation that would apply to all major social media platforms.
"Why the panic and hysteria, as well as the targeting of TikTok?" Bowman enquired. "Let's take this opportunity to comprehensively reform social media in terms of security and privacy."
But a lot more US lawmakers want TikTok to be prohibited. Critics worry that the Chinese government may obtain information about American TikTok users and give it to them. Last week, TikTok claimed that the Joe Biden administration had ordered its Chinese owners to sell their holdings or risk being banned.
On Wednesday, creators discussed posting videos of themselves baking cakes or selling greeting cards to TikTok users. Some people displayed signs stating that TikTok helps small businesses. According to TikTok, 5 million companies use the app.
Jason Linton, the creator of TikTok, has interacted with users from all over the world while using the app to share videos of his three adopted children in Oklahoma.
At the press conference, Linton pleaded with our politicians not to destroy the lasting, loving community that we had all worked so hard to create.
Pocan claimed that some members of Congress are pushing for a TikTok ban because of a "xenophobic witch hunt." "Suppressing TikTok isn't the solution. Assuring the safety of American data is important, he said.
Democratic senator Ed Markey stated on the Senate floor on Wednesday that while TikTok poses a threat that needs to be addressed, it is not the only threat to young people's privacy from surveillance. "Missing the Big Tech forest for the TikTok trees" is how one commentator described that position.
Democratic Senator Mark Warner announced the support of two more senators for the TikTok ban legislation he co-authored with Republican Senator John Thune.
"Congress needs to provide the administration with the tools it needs to assess and reduce the risks posed by foreign technology products that come from adversarial nations," Warner said.