Bangladesh, Bhutan sign agreement on movement of traffic in transit
Published: 3/22/2023 6:35:26 AM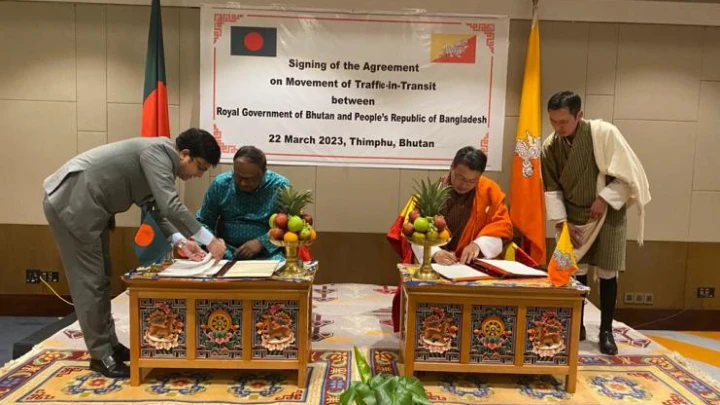 Bangladesh and Bhutan on Wednesday signed an agreement on the movement of traffic in transit.
Commerce Minister Tipu Munshi signed the agreement on behalf of the government of Bangladesh.
This landmark agreement is expected to facilitate trade and commerce between the two countries for shared prosperity, said the Ministry of Foreign Affairs.