From April 7 only, advance rail tickets for Eid vacationers will be available online.
financial Express || Shining BD
Published: 3/22/2023 6:23:34 AM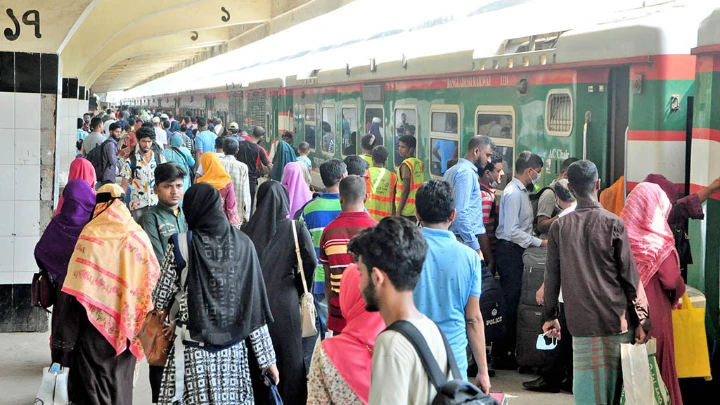 This year, beginning on April 7, the Bangladesh Railway will only market advance tickets online in advance of the Eid-ul-Fitr celebrations.
Md Nurul Islam Sujan, the minister of railways, made the announcement on Tuesday.
At the counters, we won't be selling any tickets. After a meeting in Dhaka, he told reporters that all the tickets would be available for purchase online.
Tickets for April 17 will go on sale on April 7, while those for April 18, April 19, and April 21 will go on sale on April 8, April 9, and April 11, respectively.
The minister added that beginning on April 17, the railroads would begin selling round-trip tickets for Eid vacationers.
He added that passengers who were unable to purchase standing tickets online would still be able to do so from station counters.
Sujan added that this year, Bangladesh Railway would run at least ten special trains specifically for Eid vacationers.
According to representatives of the Bangladesh Ministry of Railways, if the online ticket sales for the upcoming Eid-ul-Fitr are a success, the railways may decide to move their entire ticket sales operation online.