"I don't want to torture myself," Kajol reportedly said when asked why she can't work with people she doesn't like.
HindustanTimes || Shining BD
Published: 3/21/2023 7:01:22 AM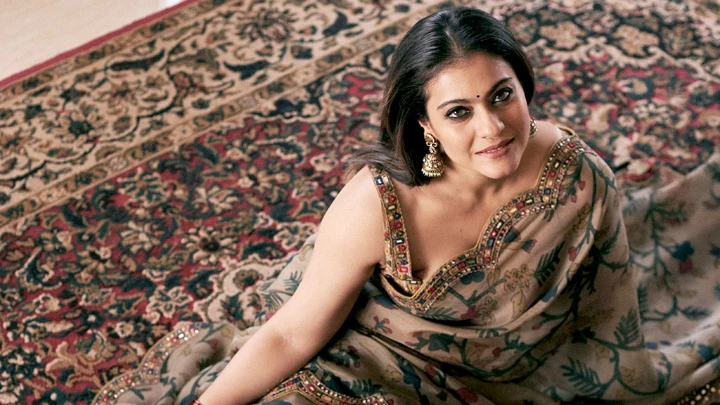 Kajol was questioned about why she doesn't appear in too many movies in an old interview. At that point, the actor had stated that she was against working "just for the sake of working". In the 2018 interview, Kajol had also stated that she cannot work with people she dislikes and that she does not want to "torture" herself. Additionally, Kajol made it clear that while she 'won't do it anymore,' she might have done that in the past.
When promoting her movie Helicopter Eela, Kajol claimed that she had been "working hard" and needed a break. She also mentioned how people had begun referring to her as a "fashionista".
In 2018, when asked by Filmfare why she wasn't appearing on the big screen, Kajol responded "Actually, I'm slack. I don't intend to work past a certain point in time. I also need a break after a movie. I've put in a lot of effort. I had VIP last year. I'm not interested in working merely for the sake of working. Additionally, scripts like Helicopter Eela are hard to find. I also cannot work with individuals I dislike. I don't want to put myself through pain and work with people I detest. I'm not going to continue."
Kajol talked openly about her "image transformation" in the same interview. She claimed that because she was constantly being told "what suited her," she had not paid much attention to her sense of style in the past. Kajol remarked, "People claim that you have changed your appearance and have evolved into a fashionista. Well, I hadn't given that aspect of my life much thought because someone was always telling me what would work for me. But over time, I came to realize I had a viewpoint of my own. I therefore made up for whatever I had missed out on at the time later."
Last seen in Salaam Venky, Kajol (2022). She will next be seen in The Good Wife, a legal drama that is an adaptation of the same-named US television program and her first web series. Alongside Prithviraj and Ibrahim Ali Khan, she is working on the Dharma Productions' upcoming film and the OTT web series Lust Stories 2. Kayoze Irani is the director of the poignant thriller.