Keep watch so that no one can cause a crisis of necessities during Ramadan, advises the PM.
FinancialExpress || Shining BD
Published: 3/16/2023 7:20:00 AM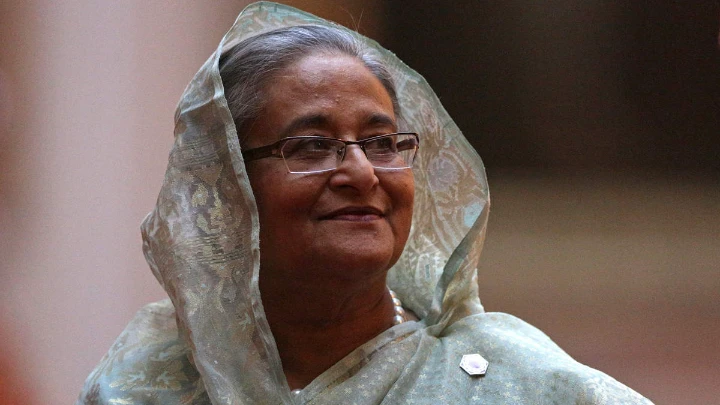 Today (March 16), Prime Minister Sheikh Hasina called food adulteration, stockpiling, black marketing, and ill attempts to create crises of daily necessities ahead of the holy Ramadan very disgraceful and urged everyone to exercise caution against them.
She urged everyone to be vigilant because no one could tamper with food or stockpile it in order to cause a crisis of daily necessities before Ramadan.
The prime minister made this statement as she virtually opened 50 additional model mosques throughout the nation from her official Ganabhaban residence.
In order to lessen the tendency to charge extra fees, she also asked the Alems and Imams to educate people about these social dangers during the khutbas (sermons) in the mosques.
"Ramadan will soon begin. Untrustworthy businesspeople are attempting to raise the cost of commodities. It is an extremely abhorrent task, "She spoke.
When people will be preoccupied with observing Ramadan and making prayers, it is unnecessary to cause them pain after raising the prices of necessities, she continued.
With the third phase's opening of 50 mosques, the premier will have officially opened 150 of the 564 mosques that cost Taka 9435 crore to construct.
On June 10 in 2021 for the first phase and January 16 in 2023 for the second phase, she previously opened 50 mosques each.
By June 2024, all of the remaining mosques should be finished being built.
Aju (ablution) and namaj areas are separated in the model mosques and Islamic cultural centers, which also have air conditioning.
Along with the mosques, there will also be accommodations for local and foreign visitors, a conference room for Islamic cultural activities and Islamic dawat, an Islamic book sale center, an autism corner, a research center and Islamic library, a pre-primary education and Quran learning arrangement, a hifzakhana, and registration and training programs for Hajj pilgrims.
Md. Faridul Haque Khan, the state minister for religious affairs, and Kazi Enamul Hassan, the minister's secretary, both spoke at the event from this location's Osmani Smriti Auditorium.
The program was moderated by PM's Principal Secretary Md. Tofazzel Hossain Miah.