Next Coke Studio song will feature Animes Roy.
Published: 3/16/2023 4:51:27 AM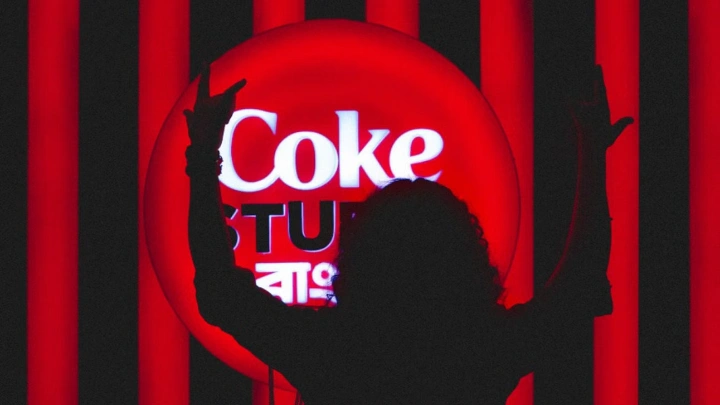 Last year, Coke Studio Bangla set out on their journey and became an international sensation thanks to their intricate musical arrangements.
They made a comeback this year with a new season and two songs already released. With its soulful music and lyrical composition of regional dialects, the opening song of the second season, "Murir Tin," made a huge impression on the nation. The song was followed by "Bonbibi," a song by Meghdol that spoke of nature and life and captured the spirit of Bengali agriculture.
Today, Animes Roy's recognizable silhouette with his distinctive curly hair and bracelet-covered hands was posted on the Coke Studio Bangla's official Facebook page. Rockstar returns on March 18, 2023, according to the sign in front of Coke Studio that is lit up, with the artist raising his hands in the air.
It can be expected that more than 20 artistes across Bangladesh will come together to create over ten memorable tracks with soulful musical fusions, dynamic performances, and more in this new season of Coke Studio Bangla.