Sweet potato toast with peanut butter, ricotta and blueberries
Shining BD Desk || Shining BD
Published: 7/5/2022 3:26:13 AM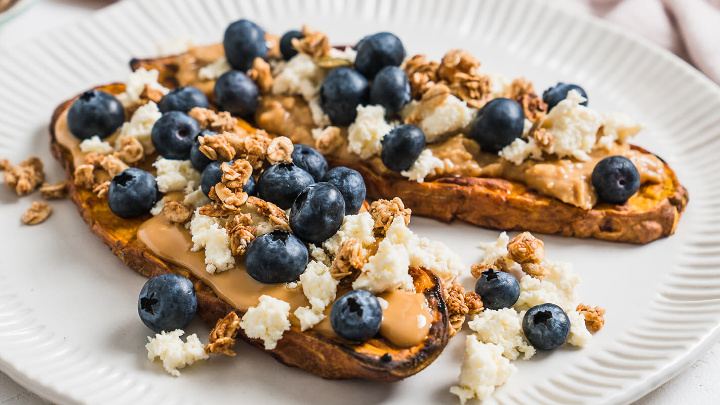 2 tbsp Sanitarium™ Peanut Butter, Smooth or Crunchy
2 tbsp granola or toasted muesli, optional
Preheat the oven to 180°C/350°F. Cut sweet potato lengthwise into 1.5cm thick slices.
Place sweet potato slices on a baking paper lined tray and lightly spray both sides with oil.
Bake for approximately 35 minutes, flipping slices over once or twice during baking, until soft and golden.
Spread with peanut butter, scatter over ricotta and berries. Top with granola for crunch, if using.