Kareena Kapoor's Denim Jumpsuit Is A Chic Weekend Calling
Published: 3/13/2023 5:27:39 AM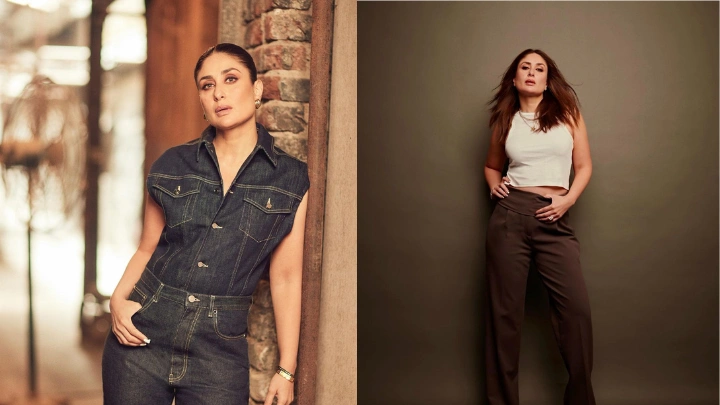 Ahead of us is the summer season, which also brings with it the latest in fashion trends. It's time for florals, pastels, and light, airy clothing. Denim is one fabric that does not change in the summer. Denim is similar to the timeless classic that has been in style for decades, regardless of the year.
And who better to demonstrate this than Kareena Kapoor? The fashion designer Alaila's denim jumpsuit on the diva was stunning. The short-sleeved, dark blue outfit had pockets up front, a button-down collar, and a fitted bottom. She accessorized with a pair of delicate gold hoop earrings and gleaming pointed heels. Kareena wore a sleek updo while wearing a lot of mascara, kohl-lined eyes, and a neutral lip color.
Kareena Kapoor looked uber cool in a classic white tank top with a pair of dark brown high-waist pants. She added dark pink pumps to get a casual look which made her look stylish and chic. Kareena accessorised the look with layered necklaces and stacked bracelets. She amped up the look with kohl-rimmed eyes, ample mascara and a glossy brown lip tint and made casual dressing look chic.
In a dark plum pantsuit, Kareena looked stunning and exuded boss-lady vibes. Pants and a full-sleeved blazer made up the ensemble. Inside the blazer, the diva added a stylish black bralette. Kareena chose a pair of leopard-print Christian Louboutin heels to give her monochromatic outfit some edge. She only added a pair of golden stud earrings. With shimmery eyelids, winged eyeliner, and a pink lip color, her makeup was understatedly glamorous.