Police operation to arrest Imran Khan, obstruction by supporters
Published: 3/5/2023 9:52:08 AM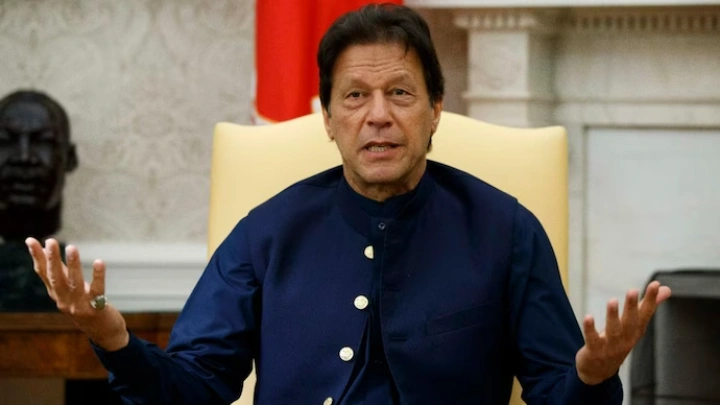 The Pakistan Tehreek-e-Insaf asked all party members to immediately gather at former Pakistan Prime Minister Imran Khan's house in Lahore after Islamabad Police arrived to arrest him in connection with the Toshakhana case.
Islamabad Police arrived at former Pakistan Prime Minister Imran Khan's Zaman Park residence in Lahore on Sunday with his arrest warrant in connection with the Toshakhana case, reported state news agency Geo News. This comes days after a sessions court issued a non-bailable arrest warrant against him in the Toshakhana case because of his repeated failure to appear before the court.
Meanwhile, the Pakistan Tehreek-e-Insaf (PTI) has appealed to all party workers to immediately arrive at Imran Khan's residence to stop his probable arrest.
Sources told Geo News that the ousted PM will be arrested after all the legal requirements are fulfilled.
Reacting to the news, PTI Senior Vice President Fawad Chaudhry said, "Any attempt to arrest Imran Khan will seriously worsen the situation."
"I want to warn this incompetent and anti-Pakistan government not to push Pakistan into further crisis and act sensibly," he added.
Imran Khan was charged with unlawfully selling gifts that he received as the premier from the state depository called Toshakhana. He was to appear for a hearing in the case last week but failed to do so. His lawyers had said they would move the court to cancel the warrant because he was delayed from appearing for the hearing after going to three courts during the course of the day.
In the arrest warrant, Imran Khan has been ordered to be present in court by March 7 after he is taken into custody. The Inspector General of Islamabad issued an order to ensure that Imran Khan is arrested today, said a report by Geo News.