The ABA urges the US Supreme Court to enact ethics guidelines
Published: 2/15/2023 7:41:37 AM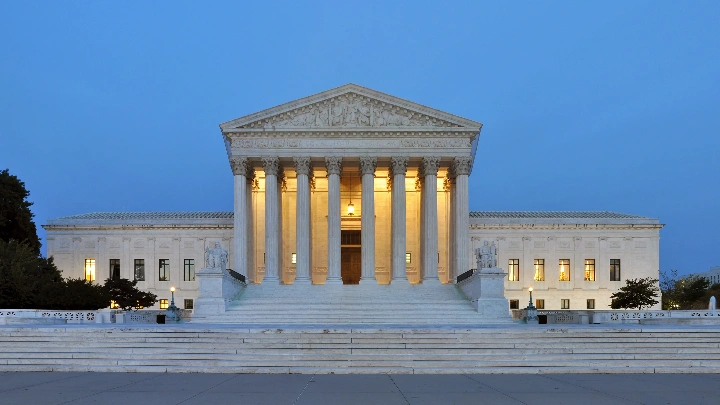 The American Bar Association stated on Monday that the United States Supreme Court ought to adopt a code of judicial ethics.
A resolution urging the court to implement a binding ethics code akin to the Judicial Conference of the United States' Code of Conduct was approved by the ABA's policy-making body. This code establishes guidelines for extrajudicial activities, financial matters, and other conduct for all federal judges in the nation.
The Seattle-area King County Bar Association's report on the ABA proposal states that "the absence of a clearly articulated, binding code of ethics for the justices of the Court imperils the legitimacy of the Court."
An inquiry for comment made on Monday went unanswered by a Supreme Court spokeswoman.
The ABA, the biggest voluntary bar association in the country, passed the resolution at a time when the public's trust in the Supreme Court is dwindling. Following the court's decision to overturn the right to an abortion and a draft of that opinion being leaked, a Reuters poll conducted in June found that 57% of Americans had a negative opinion of the court.
Democrats proposed a bill last year that would have required the Supreme Court to issue a code of conduct for its nine justices, mandating that the judges and their law clerks disclose all gifts, reimbursements, and income they receive as well as strengthening recusal requirements. The bill was not passed into law.
In recent years, there has also been a greater focus on the spouses of the justices. Democrats have demanded that the conservative Justice Clarence Thomas step aside from cases involving the attack on the U.S. Capitol on January 6, 2021, after text messages from his wife Ginni Thomas revealed that she supported efforts to rig the 2020 election.
The ABA resolution claims that it is best to leave such decisions to the court and does not suggest a specific Supreme Court code of ethics or describe how such rules would be enforced. However, it argued that the code of ethics ought to be strict.
According to the report that accompanied it, "public confidence requires that the public believe judges act ethically in accordance with standards firmly grounded in judicial independence, integrity, and impartiality."