Sitakunda fire: All 6 probe bodies fail to complete reports in a month
Shining BD Desk || Shining BD
Published: 7/4/2022 4:42:59 AM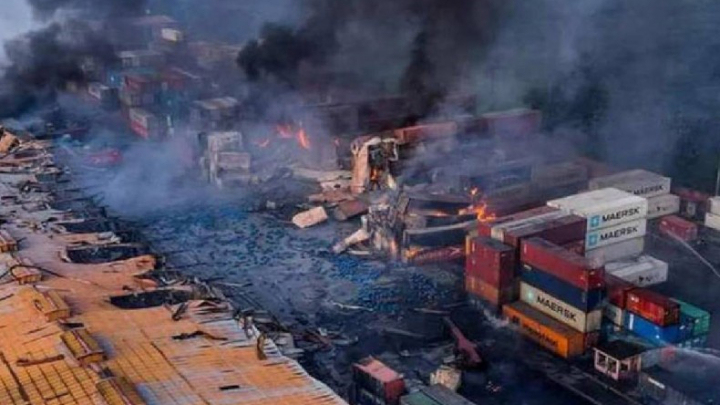 Six committees were given three to seven days to investigate the tragic explosion and fire incident at the BM Container Depot in Sitakunda that left around 50 people dead, but all of them failed.
Even a month after the incident, none of the probe committees formed by different authorities have managed to complete their investigations.
The fire on June 4 left over 200 people injured and killed at least 49, including 10 firefighters.
On June 5, the first investigation committee was formed by the office of the Chittagong Divisional Commissioner. The nine-member committee headed by Additional Divisional Commissioner Mohammad Mizanur Rahman was given five days to present its report. Other members include representatives from police, Chittagong Custom House, Environment Department, an additional district magistrate, armed forces, Chittagong Port Authority, fire service and explosives department.
"We have completed our investigation, but are waiting for a lab report from the Criminal Investigation Department. We will submit the final report within a few days, after receiving the lab result," said the head of the committee, Additional Divisional Commissioner Mohammad Mizanur Rahman.
Another nine-member committee formed by the district administration was asked to submit its probe report within seven days.
Committee chief Additional Deputy Commissioner of Chittagong Badiul Alam told the Dhaka Tribune that the report is nearing completion.
He also claimed that the delay was due to lab test results from CID. "As soon as we have their complete lab report, we will submit the investigation report, hopefully soon after Eid," he said.
Although the Department of Inspection for Factories and Establishments has a representative on the committee formed by the District Administration and Divisional Commissioner's office, they also formed a separate committee to investigate the incident. A three-member committee headed by DIFE Assistant Inspector General Shipon Chowdhury was asked to submit a report within three days.
Shipon Chowdhury told Dhaka Tribune that they already extended the deadline twice, but will request another extension for the investigation.
The Fire Service claims they were not initially informed that there were chemicals at the depot, which led to casualties that could have been prevented.
A five-member committee headed by the director of fire services (operations) was asked to submit a report within three days. The committee has not yet submitted its report, confirmed Anisur Rahman, a member of the committee and deputy director of Chittagong Fire Service.
The three-member probe committee from the CPA and a five-member committee formed by the Custom House also failed to submit their reports.
Bangladesh Human Rights Foundation (BHRF) Chittagong Chapter President Advocate Zia Habib Ahsan told the Dhaka Tribune that no one knows why the probes have not been completed. He blamed carelessness of various government entities and lax monitoring for the fire.
Dhaka Tribune