Raveena Tandon recently opened up about conditions she had for doing uncomfortable scenes in films. However, filmmakers in the 90s called her arrogant for this.
Raveena Tandon recalls being called 'arrogant' for setting conditions before doing rape or kissing scenes
Published: 2/7/2023 9:24:13 AM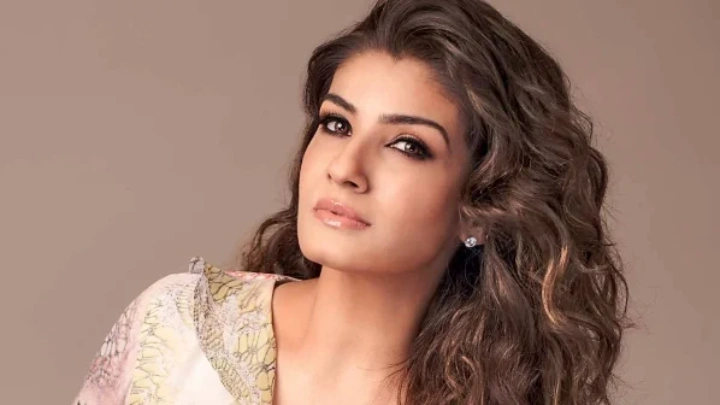 Raveena Tandon, one of the most popular actors of the 90s is known for her lead roles in hit movies like Andaz Apna Apna, Dulhe Raja, Anari No. 1, and Mohra, among several others. Recently, the actress was conferred with Padma Shri Award by the Government of India. The actress, throughout her successful career of almost three-decades-long, has always been open about her personal life, career, and even rumors related to her. In a recent interview with ANI, the actress shared a list of conditions she had for doing uncomfortable scenes in films.
In an exclusive interview with ANI, she revealed that she would say no to anything that she was uncomfortable doing in front of the camera. She would set conditions beforehand for doing these scenes. Her list included kissing scenes to wearing swimwear. However, she was termed 'arrogant' by filmmakers and she had to lose out on many films because of her conditions. She revealed that Karisma Kapoor's debut film Prem Qaidi was initially offered to her, but she turned it down because of a scene where the hero pulls down the zipper of the dress making the strap visible.
The 'Tip Tip Barsa Pani' actor shared, "I used to be uncomfortable with a lot of things. For example, dance steps. If I was uncomfortable with something I would say listen I am not comfortable with this step. I would not do the step. I didn't want to wear swimming costumes, and I didn't do kissing scenes. So I had my fundas. I was the only actress who had a couple of rape scenes with not even one tear in the dress. All my clothes used to be fully intact."
Raveena Tandon's career
The actress known for beauty and sensuality made her Bollywood debut with 'Patthar Ke Phool' in 1991, which earned her Filmfare Award for New Face of the Year. Raveena made her OTT platform debut with 'Aranyak', a thriller series in 2021. She was last seen in Ghudchadi with Sanjay Dutt and will be seen in Patna Shukla by Arbaaz Khan.