At least 15 dead in landslides in southern Peru
Shining BD Desk || Shining BD
Published: 2/7/2023 5:41:58 AM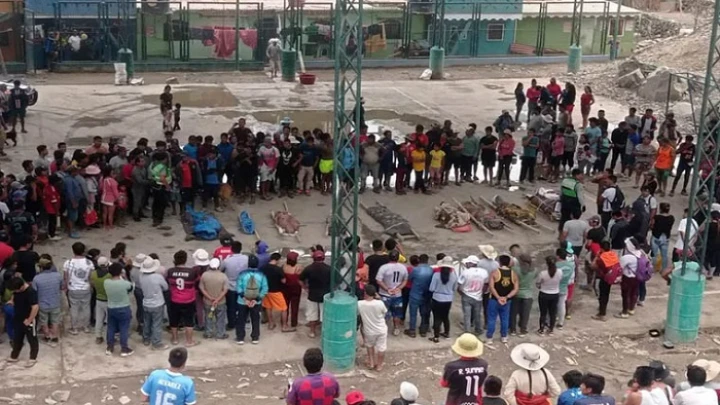 Landslides in southern Peru have left at least 15 people dead, 20 injured and two missing, authorities said Monday, warning that the toll from the disaster could rise.
"The number of people dead so far has risen to 15," said the directorate of the National Civil Defense Institute in the Arequipa region, where mud and rock slides began on Sunday as a result of torrential rains.
Hardest hit were four villages in an area called Nicolas Valcarcel, where heavy rains had been falling since Sunday.
Arequipa governor Rohel Sanchez told Canal N television "the situation in these four towns is really bad."
In hills near the villages, miners were working and were probably swept away, Sanchez said.
"There is a high probability that in the tunnels themselves there are also people who are dead there," he told reporters.
Sanchez said many of the miners came from other regions and acknowledged that identifying victims could be a "very complex" problem.
"In each of them there is a transitional population due to the mining activity they carry out," he said.
Sanchez warned that six other Arequipa provinces were in a state emergency due to the rains.
Sanchez toured the area by helicopter because many roads were blocked, but even then he had to skip part of his tour due to bad weather.
The landslides in Nicolas Valcarcel caused damage to 310 homes and destroyed another 10, and also affected a health facility and three rural roads, authorities said.
Officials in Arequipa asked the national government to declare a state of emergency.
They requested support in the form of helicopters to carry out humanitarian flights, heavy machinery to clear the rubble and fuel, Sanchez explained.
Meanwhile, other landslides that occurred on Sunday in two Andean districts of the central region of Lima damaged 99 homes, leaving 265 people homeless and another 365 with damage to their homes, according to a Civil Defense report.
Source: AFP