Wednesday's HSC 2022 results
Shining BD Desk || Shining BD
Published: 2/7/2023 5:28:15 AM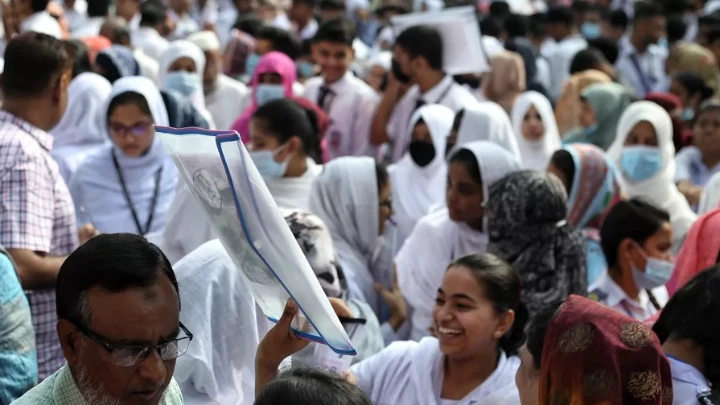 Results of 2022 HSC and equivalent exams will be published on February 8 (Wednesday).
The Dhaka Education Board, the coordinator of the inter-education board, issued an office order on Monday to publish the results.
Tapan Kumar Sarker, convener of the Inter-Education Board Coordination Committee and Dhaka Education Board Chairman, confirmed the information.
It is informed that the results of 'HSC Exam 2022' will be published simultaneously from the respective institutions and online at 11:30 am on February 8. The result sheet of each institution can be downloaded.
Institution-wise result sheets can be downloaded by entering the EIIN of the educational institution by clicking on the result corner on the website of Dhaka Education Board (www.dhakaeducationboard.gov.bd). Besides, the result sheet can be downloaded by clicking on the www.dhakaeducationboard.gov.bd website by the roll and registration number.
After the release of the exam result, the result can be collected by SMS. Type HSC<>Board name (first 3 letters)<>Roll<>Year and send to 16222. Eg: HSC Dha 123456 2022 and send to 16222
The office order also informed that the concerned institutions are advised to download the result by EIIN of the board and institution by clicking on the result corner of www.dhakaeducationboard.gov.bd website to publish the results obtained online.
HSC and equivalent exams were held from November 6 to December 13 last year.
A total of 1,203,407 examinees completed their registration to sit for the exams. Of them, 6,22,769 were boys and 5,80,611 were girls.