This Mogul Lost Tens of Billions of Dollars in Days. What Happened?
Shining BD Desk || Shining BD
Published: 2/2/2023 4:46:13 AM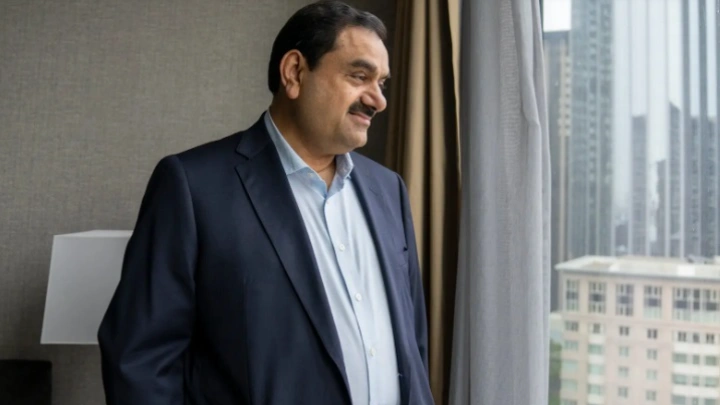 Louis Vuitton. Tesla. Amazon. The businesses behind the richest people in the world need no introduction. But last year, a name that does not command the same global recognition joined this rarefied list.
The new entrant was the Adani Group, an Indian conglomerate that controls ports, coal mines, food businesses, airports and more. The group's astronomical rise had given Gautam Adani, its politically connected founder, a fortune of nearly $120 billion, according to Bloomberg, putting him in the company of Bernard Arnault, Elon Musk and Jeff Bezos.
Mr. Adani's time in that echelon did not last long. Even though he remains enormously wealthy, on paper Mr. Adani has lost more than a quarter of his wealth, or more than $36 billion, within days. And he is facing perhaps the biggest challenge of his career.
Last week, Hindenburg Research, a small investment firm in New York, accused Mr. Adani's company of "brazen accounting fraud, stock manipulation and money laundering." The Adani Group has rejected the claims from Hindenburg, which stands to profit if the conglomerate's shares fall.
On Tuesday Adani Enterprises, Mr. Adani's flagship company, raised $2.5 billion by selling new shares to investors, a move in the works before Hindenburg's report. The sale provided a brief respite from the bad news, and then shares of his companies resumed their descent the next day.
In a surprise move on Wednesday, Adani Enterprises reversed course and said it was scrapping the offering, citing "market volatility." It said in a statement that it wanted to "protect the interest of its investing community" and would return the money.
Since the report, the Adani Group has shed tens of billions of dollars in market value in less than a week. And Mr. Adani's reach — he runs one of the biggest conglomerates in India — could portend a wider fallout for a country that has been a global economic bright spot.
"He's a risk to the Indian financial system," said Tim Buckley, an analyst in Sydney, Australia, who has followed Mr. Adani's business for more than a decade.
Here's what you need to know about the Adani Group, its founder and Hindenburg Research.
The Adani Group reached new heights in recent years.
Mr. Adani started a polymers import-export business in the 1980s and gradually expanded into infrastructure.
# Coal Baron or Climate Warrior?:
Gautam Adani, the founder of the Adani Group, owes his wealth partly to coal. But he could become a decisive force in India's green future.
# A Market Rout:
The Adani Group found itself struggling after a New York investment accused it of stock manipulation and fraud, causing the conglomerate to lose a fifth of its value.
# Share Sale:
Amid the turmoil, Adani Enterprises, Mr. Adani's flagship company, called off a $2.5 billion share sale that had been in the works before the allegations.
In the 1990s, he started building a port in Mundra, in his home state of Gujarat. He went on to add coal mines, power plants and airports to his portfolio. In the last decade, he secured one of his biggest international deals — the Carmichael project in Australia, one of the largest open-pit coal mining operations in the world.
Last year, the Adani Group bought a cement business in India from Holcim, a multinational construction company based in Switzerland. In another sign of the diversification of his business, Mr. Adani took control of NDTV, an independent news outlet.
The Adani conglomerate's success in some ways paralleled the growing Indian economy, which is now the fifth largest in the world. Mr. Adani, 60, has styled himself as an industrialist who is helping to address his country's lack of infrastructure.
Mr. Modi, like Mr. Adani, is from Gujarat, and when Mr. Modi became prime minister in 2014, he flew to New Delhi on an Adani plane. Mr. Adani's relationship with Mr. Modi has created a widespread perception in India that Mr. Adani can strike any deal he wants, creating an uneven playing field.
Source: The New York Times