The millennial revolution with the sari
Published: 1/29/2023 7:32:07 AM
Sari has been termed as one of the most feminine garments by many of the recognised designers of our time, from Maheen Khan to Chondona Dewan, and this very garment which has been worn by our grandmothers and our mothers could have naturally lost its charm with time, especially with the Gen Z.
Surprisingly, quite the opposite happened! The beautiful garb has been re-interpreted by the new generation and has been re-energised enough to make a vigorous entry into the future of fashion and last a few more lifetimes.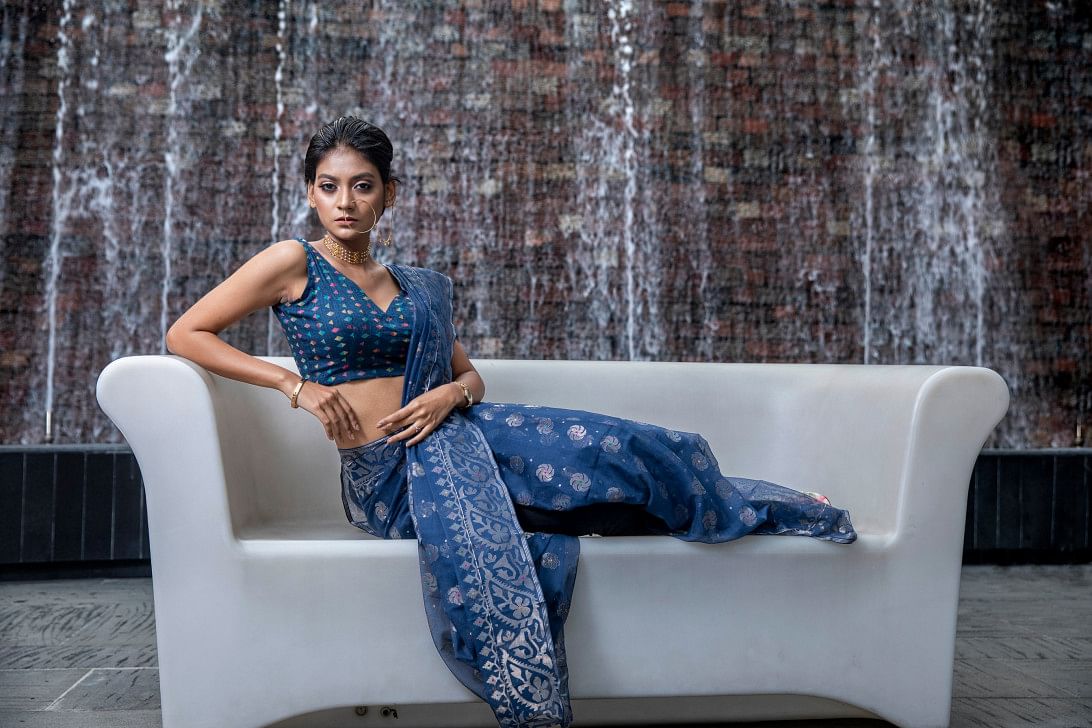 The history of the Nivi drapery
A little research on the history of the sari would let us know that the term was derived from the Sanskrit word, 'sati,' meaning a strip of cloth. Varying in length from four yards to nine, the six-yard variation is more popular in these parts of the region.
Whilst there are many ways to drape the sari, the Nivi by Jnanadanandini Devi is one of the most popular in South Asia. Before her style was introduced, women used to wear sari without a blouse or even a petticoat. Devi, a Bengali social reformer under the British Raj, thought this technique very inappropriate for upscale gatherings and associations. As an inspiration from her Parsi acquaintances, who wore the same garb with a blouse and a petticoat.
Devi introduced the Nivi style to the women of Bengal, with one end tucked into the petticoat, and another end let loose over the shoulders. The mass appeal for the Nivi style was adapted much later though, around the time of the Indian Nationalist Movement, where images of women in sari were imprinted on posters and shared throughout the nation, helping to grow mass appeal for the special kind of drapery.
Changing traditions
Many of the young people today find it uninteresting to wear clothes in the same way of their predecessors. Hence, based on that ideology, new and innovative styling has also been introduced to the traditional Nivi drape, changing the game of the sari once again.
Designers and stylists are intentionally moving away from conventional styles to include innovations in the draping style, the modernists wrap it around their jeans instead of the traditional petticoat, or they wear a halter neck, instead of the traditional, buttoned blouse.
The basic idea is that designers or fashionistas of today, love having fun with a piece of fabric, expressing every bit of their characteristics and authenticity through experimentation.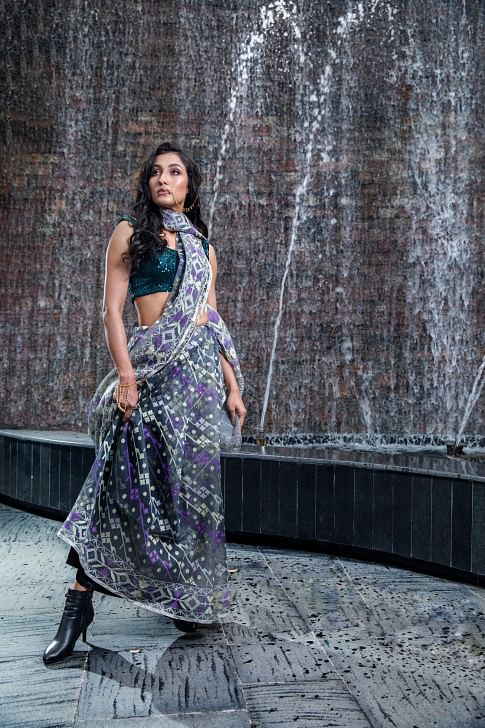 History repeats but in a fresh light
The sari could have been phased out of the fashion world permanently, but thankfully it did not. The youngsters have a hold on its beauty and grace, they have altered the narrative and reclaimed the historical garment as one of their fashion necessities. It comes as no surprise, because the six-yards-of fabric is so versatile, that all it needs is a creative mind to get inspired and look at it in a whole new light.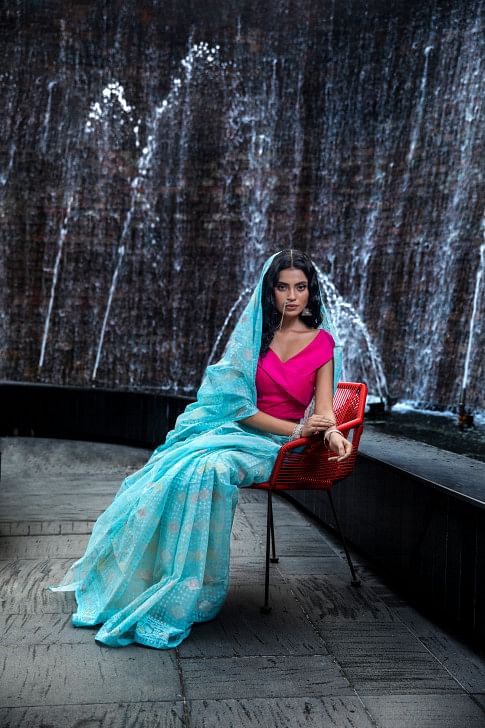 Models: Tarin, Suhi, Efa, Borno Makeup: Masum, Shumon Jewellery: Six Yards Story Blouse: The Blouse House Wardrobe: Tangail Saree Kutir Styling: Sonia Yeasmin Isha Assistant Coordinator: Sumon Rahat Location: Sheraton, Dhaka