Red Velvet Latte Recipe
Shining BD Desk || Shining BD
Published: 7/3/2022 6:35:46 AM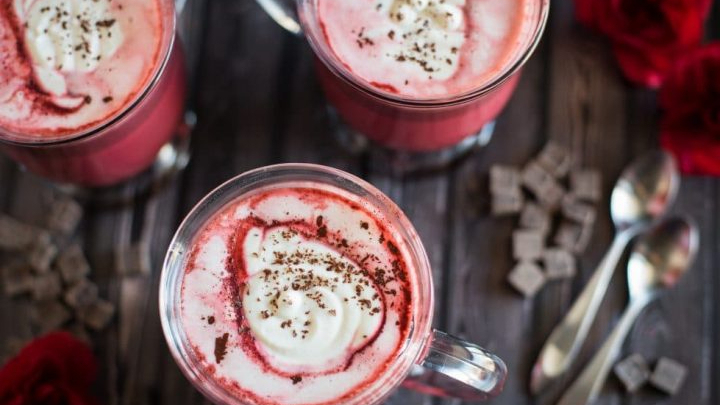 1 ounce espresso coffee
20 gm white chocolate
2 drops edible food color
1 tablespoon chocolate shavings
350 ml milk
10 ml vanilla syrup
whipped cream as required
How to make Red Velvet Latte
Step 1
Mix espresso and chocolate
Take a shot of espresso in a glass mug, Add in the chocolate and stir to melt.
Step 2
Add food colouring
Add a drop of red food colouring and stir to combine. Pour steam and frothed milk into the mug. Also, mix two drops of food colouring into soy cream and whip it.
Step 3
Give final touches
Pour a good amount of whipped cream over the cappuccino and lastly sprinkle over some white chocolate shavings.
Step 4
Ready to be served