JCI Dhaka Young undertakes the project "JCI Smile Forever 1.0" of supporting free surgery of essential cleft care
Shining BD Desk || Shining BD
Published: 7/3/2022 5:37:00 AM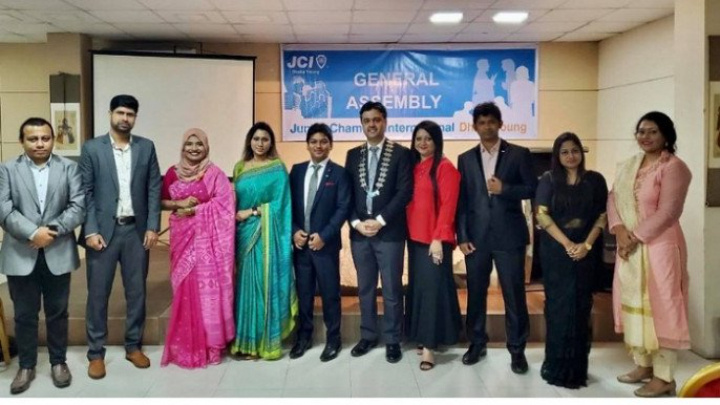 JCI Dhaka Young has undertaken the project "JCI Smile Forever 1.0" to create a platform with a sustainable and local model of supporting free surgery and other forms of essential cleft care.
It was launched on Saturday at CARe Medical College Hospital in Mohammadpur, Dhaka, said a press release on Sunday.
More than 4,000 cleft children are born each year in this country. Several cleft charities of home and abroad are working here.
The government's health department is also working in this field and gives free services to cleft children.
Therefore, JCI Dhaka Young under the project of JCI Smile Forever provides free surgery with the support of Prof Dr Bijoy Krishna Das, of CARe Medical College Hospital.
JCI Smile Forever 1.0 Project Lead Sadia Moon stated her welcome speech at the launching event.
SM Muqtadirul Huq, local president- JCI Dhaka Young, Prof Dr Parveen Fatima, chairman of Governing Body of CARe Medical College, Prof Dr Bijoy Krishna Das, faculty of CARe Medical College Hospital and Consultant- Evercare Hospital, and other special guests from "Save the Children in Bangladesh" were present at that event.
Among others, JCI Bangladesh's national officers, JCI Dhaka Young BOD members of JCI, officers from Save the Children Bangladesh Country Office and other dignitaries were also present at the event.
Dhaka Tribune