Priyanka Chopra's soft glam makeup looks so good, she does not need any filter on it
"When The Glam Is So Fun", Priyanka Chopra Simply Cannot Waste It Sitting At Home
Published: 1/25/2023 5:19:23 AM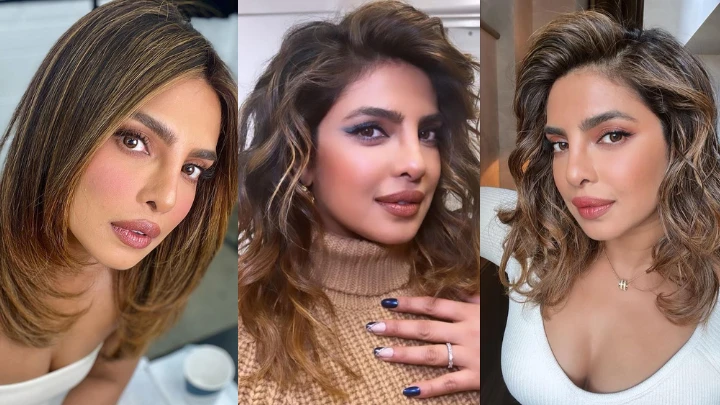 Priyanka Chopra is a woman of many talents. From giving us major "Desi Girl" vibes to ruling over the world with her impeccable art of work, Priyanka has done it all with ease. Oh, and, not to forget her beauty game. We've seen Priyanka's fashion and makeup sensibilities transform tremendously. And, this is what Maxfactor recognised when they announced her as their brand ambassador. Priyanka never hesitates to go all-out with her glam, and today was just another day for the actress.
Her "no filter needed" pictures showcased a faultless beauty moment. A white strapless dress was paired with top-notch glam and we were busy taking notes. Priyanka wore sleek eyeliner on top of her nude eyelids and complemented it with ample mascara. Her base makeup provided a smooth surface for the pink blush. A touch of highlighter on the nose and well-done brows worked wonders. She rounded off the glam with glossy nude lips.
This winter, we are definitely going to try Priyanka Chopra's twist to the smokey eyes. She paired her deep blue smokey eye with winged eyeliner. And, it went well with her brown turtleneck sweater. Priyanka kept the remaining things basic and balanced with contouring and a coral tint on the cheeks. When it comes to lip shades, it looks like the actress is staying loyal to the brown hue. Her curly hair was a gorgeous addition.