Munshi says
Gas, power prices to be revised again
Published: 1/23/2023 4:40:23 AM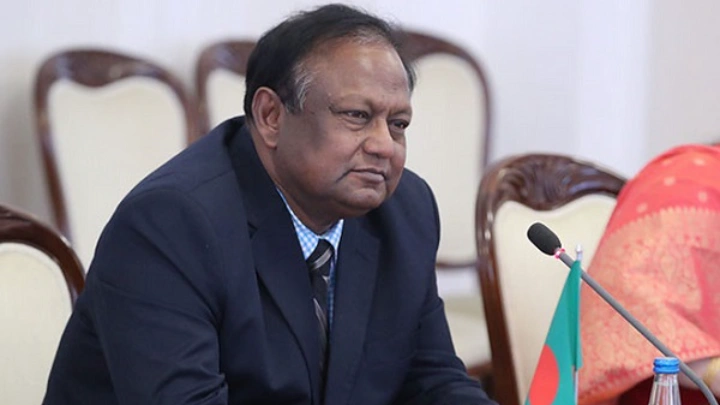 Commerce Minister Tipu Munshi yesterday said that discussions are once again underway to readjust the gas and electricity prices.
"Efforts are on to ensure fair gas and electricity prices for the people of the country," he added.
Munshi made this comment while inaugurating the monthlong Rangpur Industrial and Trade Fair-2023, organised by the Rangpur Chamber of Commerce and Industry at Rangpur Cricket Garden.
The commerce minister then said the prices of electricity and gas have been increased in coordination with the higher cost of production.
As such, it is normal that this will have some impact on the price of products that require gas and electricity to produce, he added.
In an attempt to reduce its unsustainable subsidy burden amid a narrow fiscal space, the government on January 18 raised the retail price of gas by 14.5 per cent to 178.9 per cent for industries, power plants and commercial establishments.
Together, they account for 78 per cent of gas used in Bangladesh.
Earlier on January 13, the government had raised the electricity price for consumers by an average of 5 per cent, skirting procedures of the Bangladesh Energy Regulatory Commission.
Munshi went on to say that legal action would be taken against any trader who tries to increase the prices of essential commodities by creating an artificial crisis through illegal stocking during the month of Ramadan.
The minister also said that if consumers do not buy all their required products at once, then there will not be much pressure in the market.
Still, arrangements have been made at the public and private levels to purchase products in much higher quantities than required.
So, the government has taken adequate steps to keep the supply, stock and market of essential commodities stable ahead of the upcoming month of Ramadan.
Many products have already arrived in the country while others are on the way or are being purchased, Munshi added.