Djokovic storms into second round on return
Shining BD Desk || Shining BD
Published: 1/18/2023 6:03:55 AM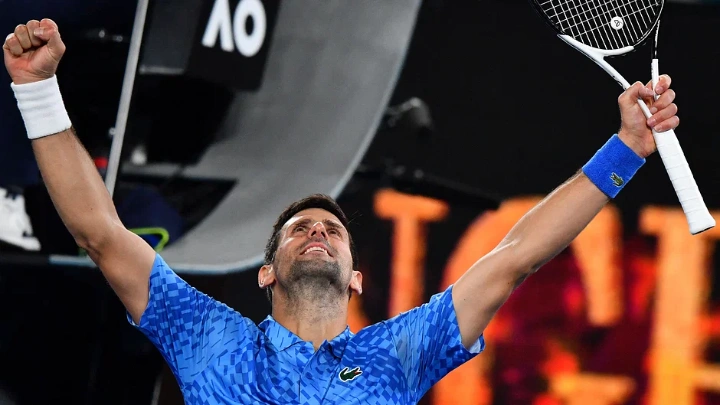 Serbia's Novak Djokovic celebrates after winning against Spain's Roberto Carballes Baena during their men's singles match on day two of the Australian Open tennis tournament in Melbourne early on 18 January, 2023. AFP
Novak Djokovic swept past Spain's Roberto Carballes Baena to launch his bid for a 10th Australian Open title Tuesday, with the Serb enjoying a rousing reception following his deportation a year ago.
The 35-year-old, who was banned from last year's tournament, showed few signs of the hamstring niggle he picked up in Adelaide this month as he raced to victory on Rod Laver Arena 6-3, 6-4, 6-0.
After not being able to play last year over his Covid vaccination stance, there were concerns over how he might be received by fans in Melbourne.
The city endured lengthy lockdowns during the height of the pandemic.
But, as in Adelaide, the fourth seed walked out to loud cheers and chants of "Nole", with vocal backing during the match from a stadium awash with Serbian flags.
"Thank you for giving me such a welcoming reception that I could only dream of," said Djokovic, who is chasing a record-equalling 22nd major title.
"I feel really happy that I'm back here in Australia and on the court where I have had the biggest success in my career.
"Definitely this court is the most special court in my life and I couldn't ask for a better start to the tournament."
He arrived at Melbourne Park in sizzling form after ending 2022 by winning another ATP Finals title, then followed that up by triumphing at the Adelaide International.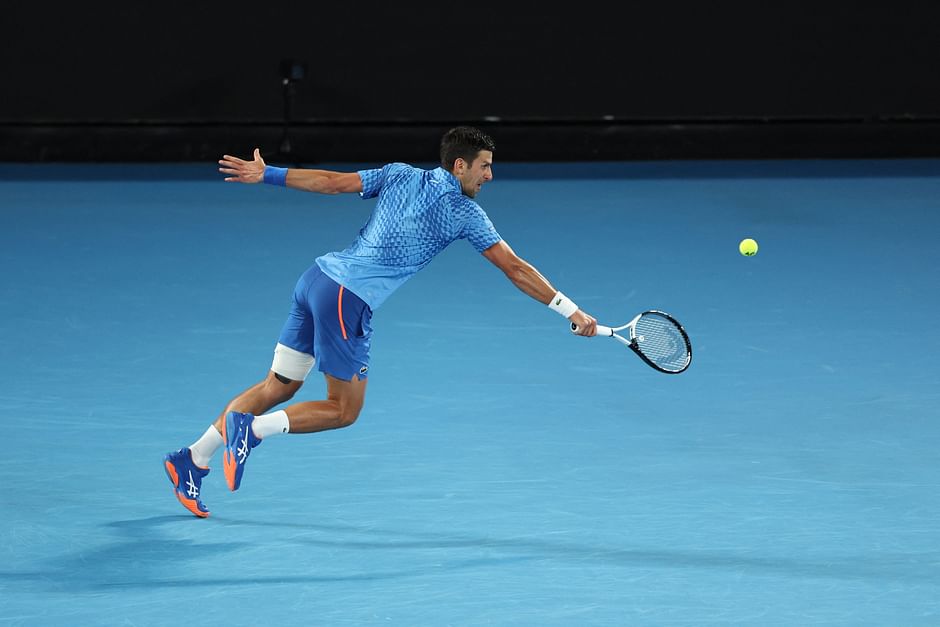 Serbia's Novak Djokovic hits a return against Spain's Roberto Carballes Baena during their men's singles match on day two of the Australian Open tennis tournament in Melbourne on 18 January, 2023AFP
As if that wasn't daunting enough for 75th-ranked Carballes Baena, Djokovic came into the clash having won his last 21 Australian Open matches.
He opened with an ace, but didn't have it all his own way at first, needing to save three break points in the fifth game.
But he quickly settled and broke next game to love for a 4-2 lead and closed out the set.
His hamstring appeared to trouble him briefly when he slid for a shot at 2-2 in the next set, but he pressed on and broke again for 4-3 when Carballes Baena netted a forehand.
Djokovic stepped up a level as the clock ticked passed midnight in Melbourne and he immediately broke in the third set, with the Spaniard out of answers as the former world number one surged to victory.
"I'm very, very pleased with the way I played in the third set. I didn't give him too much chance to breathe from the back of the court," he said.
"I served very well. Second set was up and down and credit to him for fighting."
In Djokovic's absence last year, long-time rival Rafael Nadal won the title to claim a 21st Grand Slam which he stretched to 22 at the French Open.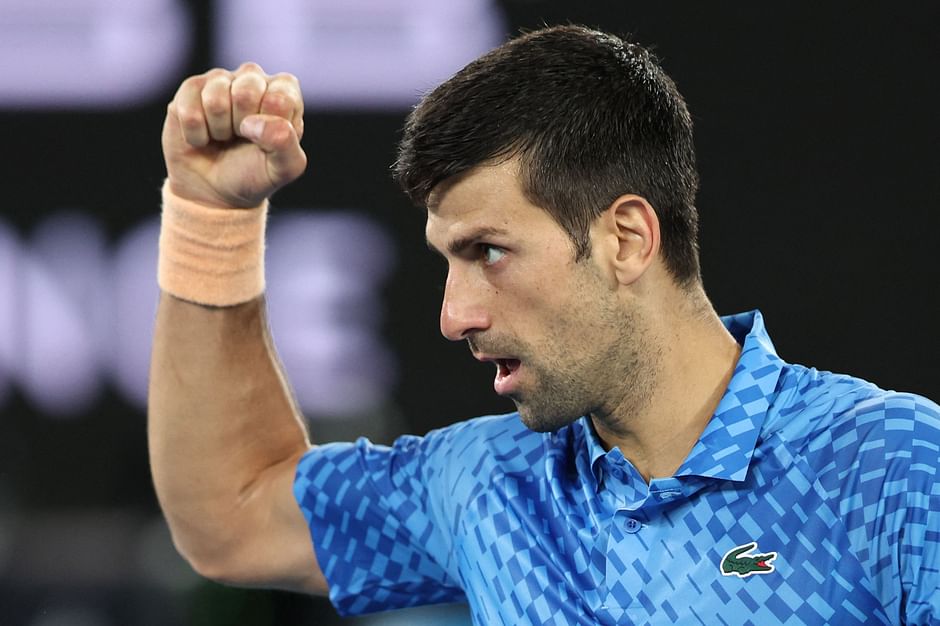 Serbia's Novak Djokovic reacts on a point against Spain's Roberto Carballes Baena during their men's singles match on day two of the Australian Open tennis tournament in Melbourne on 17 January, 2023AFP
Djokovic won Wimbledon to take his haul to 21 and he has made no secret about wanting more.
Extra motivation comes from attempting to become just the third player in history to win at least 10 titles at a single Grand Slam.
Only Nadal, with 14 at Roland Garros, and Margaret Court, who won 11 Australian Open singles titles, have more.
Source: AFP