Black and white pinwheel cookies recipe
Shining BD Desk || Shining BD
Published: 6/30/2022 7:15:56 AM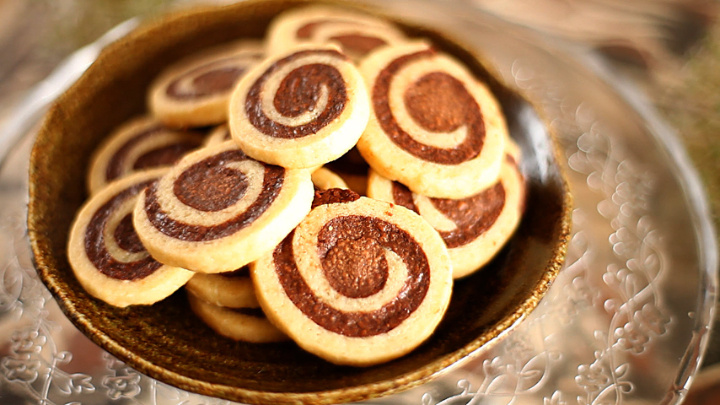 Ingredients
300g plain flour
100g icing sugar
8g vanilla sugar or 8g caster sugar, plus 1 tsp vanilla extract
1 egg, plus 1 egg white for glazing
125g butter, softened
1 tbsp cocoa
1 tbsp milk
Method
STEP 1
Put the flour, icing sugar, vanilla sugar, a pinch of salt, egg and soft butter in a stand mixer and mix. Tip the dough onto a lightly floured worksurface and knead briefly by hand. Cut the dough in half. Wrap one half and chill for an hour. Knead the cocoa and milk into the other half. Wrap and chill for an hour.
STEP 2
Roll each batch of dough into a rectangle (about 30cm x 20cm) on a lightly floured worksurface. Coat the top of one layer with egg white then lift the other colour of dough on top and coat the top with egg white. Roll up tightly like a Swiss roll. Wrap and chill for 30 minutes.
STEP 3
Heat the oven to 175C/fan 155C/gas 3½. Line 2 baking sheets with baking parchment. Cut the dough into slices about 5mm thick with a sharp knife. Bake in batches for 10-12 minutes, but don't let the pale dough darken as you want to keep the contrast. Allow to cool completely.