Cox's Bazar Rohingya deaths: 3 cases filed
Shining BD Desk || Shining BD
Published: 12/13/2022 5:50:58 AM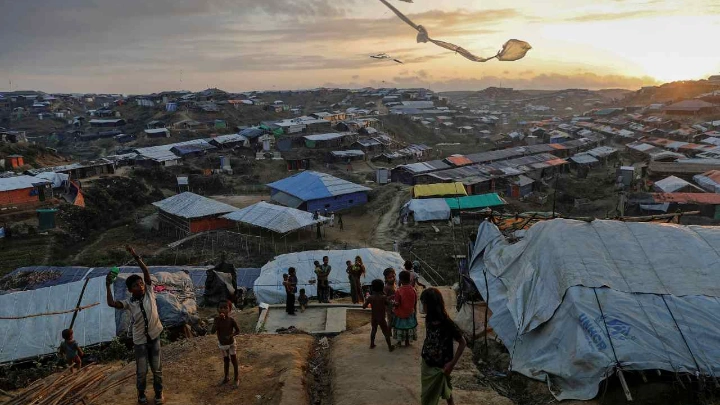 Police said they filed three cases against 78 people, including an Arakan Rohingya Salvation Army (ARSA) leader, Monday after two Rohingyas were shot dead Friday night in Balukhali camp which Armed Police Battalion (APBn) at Ukhiya camp in Cox's Bazar called "a gunfight."
The accused in the case filed at Ukhiya Police Station are ARSA Commander-in-Chief Ataullah Abu Ammar Jununi and 77 others, Assistant Superintendent of Police (ASP) of APBn-8 Md Farooq Ahmed said, reports UNB.

Police today arrested two accused - Mohammad Salam alias David Nazir, 21, of Block-C of Balukhali Camp-13 and Mohammad Zobair, 21, of Block-B of Camp-8 - and handed them over to Ukhiya Police Station, he added.

A turf war between ARSA and the armed Rohingya group of Nabi Hossain over illegal drug trade led to the killings, Sheikh Mohammad Ali, police officer-in-charge of Ukhiya Police Station, said.

According to the case statement, two Rohingyas - Salim Ullah and Ridwan - were shot dead on Friday night around 10pm during a police raid at Camp-8 East in Balukhali.
Police went there following a tip-off that around 40 to 50 armed men gathered to abduct a Rohingya community leader.
As soon as APBn members reached the camp, armed Rohingya men started firing at police, "making the law enforcers fire back in self-defence."
APBn said the armed Rohingya groups managed to flee the scene from where they found the bodies of Salim, Ridwan and some arms.

However, ARSA did not publicly commented on Friday's killings.

The Rohingya camps have seen an increase in violence in recent months, with gangs trying to establish control over drug trafficking and intimidating the forcefully displaced Myanmar citizens' camp leaders through killings and abductions.
Source: UNB