Today is Fall of Autocracy Day
Shining BD Desk || Shining BD
Published: 12/6/2022 4:33:00 AM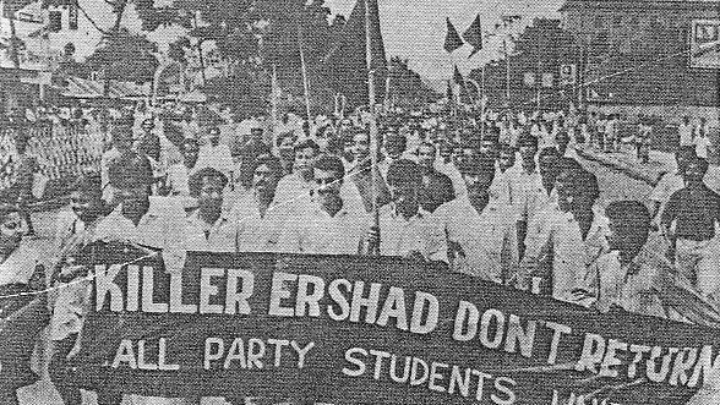 Today, the country celebrates Fall of Autocracy Day to commemorate the overthrow of military ruler Hussain Muhammad Ershad, who did so on December 6, 1990.
To commemorate the day, various political parties and sociocultural organizations are planning extravagant events.
After the assassination of the Father of the Nation Bangabandhu Sheikh Mujibur Rahman on August 15 in 1975, Ziaur Rahman seized power violating the Constitution and formed Bangladesh Nationalist Party (BNP). After Zia, HM Ershad, another military dictator, ousted Abdus Sattar to assume power on March 24, 1982, formed Jatiya Party and played the same game.
In the face of a mass upsurge, Ershad handed power over to a caretaker government ending his nine years of autocratic rule which he had begun through grabbing power in a coup and issuing martial law.
Three political alliances led by Awami League, BNP and the leftist parties had launched continuous movement and made Ershad bound to quit.