Glamourous Janhvi Kapoor shares stunning views from Saudi Arabia.
Shining BD Desk || Shining BD
Published: 11/27/2022 6:30:29 AM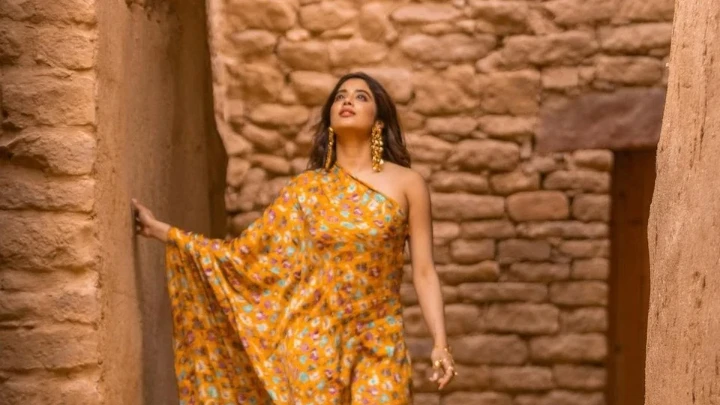 Janhvi Kapoor dropped some more dreamy photos from her recent visit to Saudi Arabia's Al-Ula. Apart from the stunning views, Janhvi's looks in the pictures also grabbed attention. (All pics: Janhvi Kapoor/ Instagram)
On Thursday, Janhvi Kapoor took to Instagram to share pictures from Al-Ula. She took fans on a tour of the desert region in Saudi Arabia, sharing one breathtaking photo after the other. (All pics: Janhvi Kapoor/ Instagram)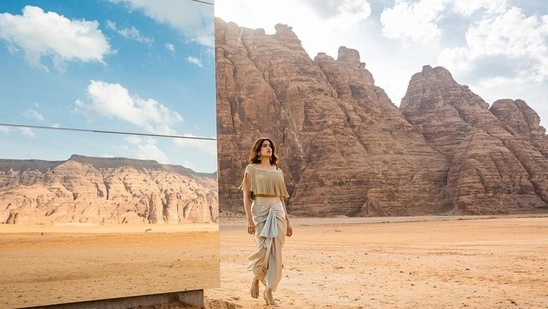 Janhvi Kapoor shared a photo of her posing with the spectacular Maraya, the largest mirrored building in the world,
Janhvi in front of the UNESCO world heritage site Hegra in Al-Ula, which has only been accessible to tourists since 2020
In her caption, Janhvi wrote, "Reflecting on Al-Ula's rich culture, heritage, and natural beauty…"
Earlier this month, Janhvi Kapoor had shared some photos from Al-Ula, as she visited the bustling historical town.
In her Instagram caption, the actor had written, "A journey through a living museum of preserved tombs, sandstone outcrops, historic dwellings, and monuments, both natural and human-made, that hold 200,000 years of largely unexplored human history."
Janhvi Kapoor had shared awe-inspiring views of Al-Ula's vast landscapes in the post dated November 9.
Janhvi Kapoor also dressed in outfits with traditional touches like kaftans as she posed in majesty of the landscapes of this fascinating Saudi Arabian destination.
When she was not out in the desert, or posing in shades of palm trees, Janhvi took some lessons in local arts and craft and shared a glimpse on Instagram.
Many fans called Janhvi Kapoor's travel photos from Al-Ula beautiful, while some wanted to copy her vacation looks.
-HindustanTimes