Use of taka in LCs can save $17bn a year
Shining BD Desk || Shining BD
Published: 11/20/2022 5:22:02 AM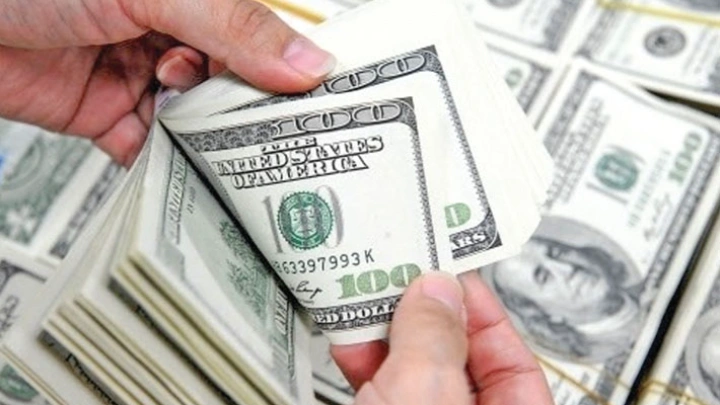 Bangladesh can save as much as $17 billion in foreign currency per year if local currency taka can be used instead of dollar in opening of local back to back letter of credits (LCs), according to a proposal of apparel exporters.
Bangladesh Knitwear Manufacturers and Exporters Association (BKMEA) has placed a proposal to the central bank governor with regard to this, copy of which has also been sent to other offices concerned, Bangladesh Bank officials informed.
"It will be easier for the government to tackle the current dollar crisis if the proposal is implemented," BKMEA said in its proposal.
Bankers think that once the proposal is implemented, banks won't have to preserve huge amount of dollar which can be utilised elsewhere.
Currently, US dollar is used in all types of local LC opening and LC settlement, which has fueled the dollar crisis in the country on the back of a big jump in imports after corona recovery.
"Bangladesh economy is also passing through a tough time like other countries. So, local LCs can be opened in taka instead of dollar at this moment. Bangladesh Bank can allow it for three months," said BKMEA executive president Mohammad Hatem.
"If needed, the central bank can lift the facility after three months based on the reality. It will help banks better address the dollar crisis," he added.
"The proposal is being examined now. The issue of introducing use of taka in opening of local back to back LC has come to my notice.
We've to find out whether banks will face any problem in implementing the proposal," said Abul Kalam Azad, Executive Director and acting spokesperson of the central bank.
A senior official at the financial institution division of the central bank said it is an internal operation activity of the central bank and the governor is empowered to do so.
Apparel exporters have to open LCs to import raw materials like clothing, button, thread, hanger, dyeing for exporting readymade garment, which is called back to back LC. Some 75 percent of knitwear exports are back to back LC and 80 percent procurement of back to back LCs have to be done from local market.
At the same time, 80 percent of the woven garment exports are back to back LC, 15 percent of which is local back to back LCs. The mode of payment for both LC opening and settlement is US dollar.
At present, Bangladesh exports $2 billion worth of knitwear garment per month. The rate of back to back LC is 75 percent or $1.5 billion against this. among them, the share of local back to back LC is 80 percent. as a result, knitwear exporters have to open LCs worth $1.2 billion foreign currency from local market per month. Annually the amount stands at $14.40 billion.
On the other hand, monthly woven garment exports stands at $1.5 billion and total LC opening stands at $1.2 billion.
Monthly local LC opening for women garment export is $180 million as 15 percent of the procurement is done from local market and the annual figure is $2.16 billion. as a whole, apparel exporters have to spend $17 billion dollar for local LC opening per year.
Bangladesh is not immune to the present global economic crisis and the country's banks are struggling with setting a balance between high demand for dollar for LC opening and settlement. As a result, exporters are suffering a lot because of loss of Tk 7-8 percent dollar due to taka's devaluation against the greenback, according to BKMEA.
Former Bangladesh governor Dr Salehuddin Ahmed thinks that Bangladesh Bank can introduce the system on experimental basis.
"But the central bank has to conduct a survey prior to this. It has to examine whether it creates any conflict with existing trade policies. If found okay, the proposal can be implemented without hesitation because the country is now grappling with an acute dollar crisis," he added.
By Daily Sun