Obaidul Quader claims that Bangladesh will accept an IMF loan, but not under hard conditions 
Shining BD Desk || Shining BD
Published: 11/9/2022 10:14:49 AM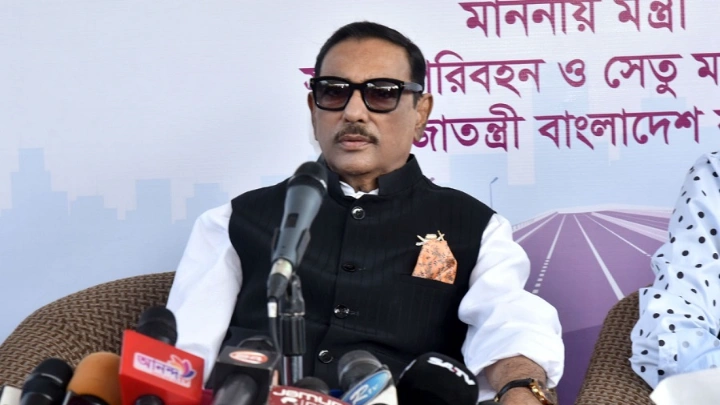 The government will accept loans from the International Monetary Fund (IMF), according to Road Transport and Bridges Minister Obaidul Quader's statement on Wednesday. However, the government will not accept any strict conditions.
"Global crises are affecting our national life. Pressure has been created on our reserves, prices of goods are soaring. Besides, we're also facing a shortage of dollars. That's why we need money right now," he told reporters at Bangladesh Secretariat.
"We'll take loans from IMF but won't accept any condition the execution of which will be tough for us," Quader said.
Quader, also the General Secretary of the ruling Awami League, added that Bangladesh Nationalist Party (BNP) will take part in the next general elections, no matter, what they say.
"BNP has already taken preparations for the next elections. We've information on where they will spend money and from where the money will come. No matter, what they say, we know that they will join the elections finally," Quader said.
Replying to a question, the Minister said that BNP's movement is not intended for solving the crisis that the country is going through.
"The only goal of BNP is to assume power, which will be done through elections, not in any other way. In Somalia, one person is dying every 36 seconds due to hunger. But there isn't any anti-government movement going on in that country. What BNP wants is clearly visible in their statement, which is to oust the current government," Quader added.
Quader further said that the next general elections will be held under the current Election Commission (EC).
"BNP wants an election under a caretaker government, which will never happen. The provision of a caretaker government has been repealed by the court. The current EC may have made some mistakes, which will be corrected with time. I don't see any reason for not participating in the next election under this constitutional body," Quader said.
Source: UNB